Ireland might be a small country, but the impact of its cinema is huge.

You won't find any clichés on the list below – no leprechauns here.

These are our pick of the best Irish movies watch today (Tuesday March 17) for St. Patrick's Day in the UAE.

To go with your at-home movie marathon, why not order a proper Irish pie to chomp away on as you watch?

You can celebrate St. Patrick's Day in all of its green glory, as McGettigan's has just the delivery.

The Irish pub is marking the special day with a special deal - including decorations and props, as well as your food.

Looking for more way to enjoy your Time In? Head here for ideas in Dubai and here for ideas in Abu Dhabi for the very best thing to do at home.

Brooklyn (2015)
Director: John Crowley
Cast: Saoirse Ronan, Emory Cohen, Domhnall Gleeson
A beautiful Irish immigrant drama, it recreates the 1950s-era borough in all its melting-pot diversity, while also giving Saoirse Ronan (who was 21 at the time) the kind of role – romantically conflicted, blooming, courageously open – that transforms young stars into icons.
Calvary (2014)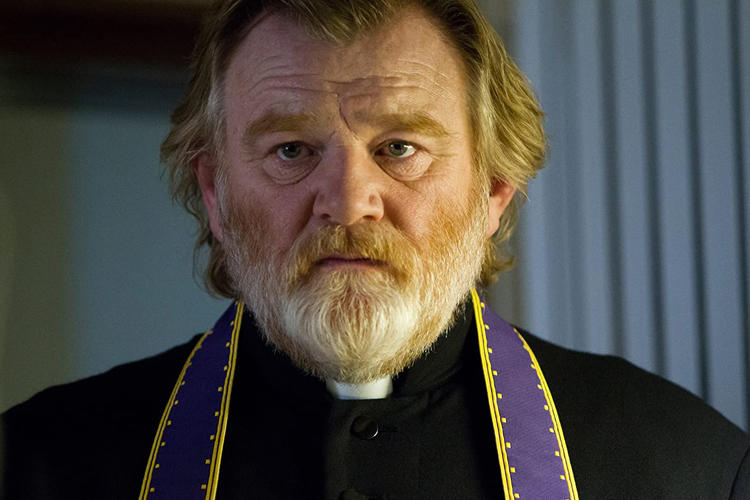 Director: John Michael McDonagh
Cast: Brendan Gleeson, Chris O'Dowd, Kelly Reilly, Aidan Gillen
In this wickedly funny Tarantino-esque black comedy, the mighty Brendan Gleeson (weathered and effortlessly humane) plays Father James, targeted for murder in the confession box by an angry mystery man. James is given seven days to put his affairs in order – and hopefully mend some bridges in his coastal Irish community.
Circle of Friends (1995)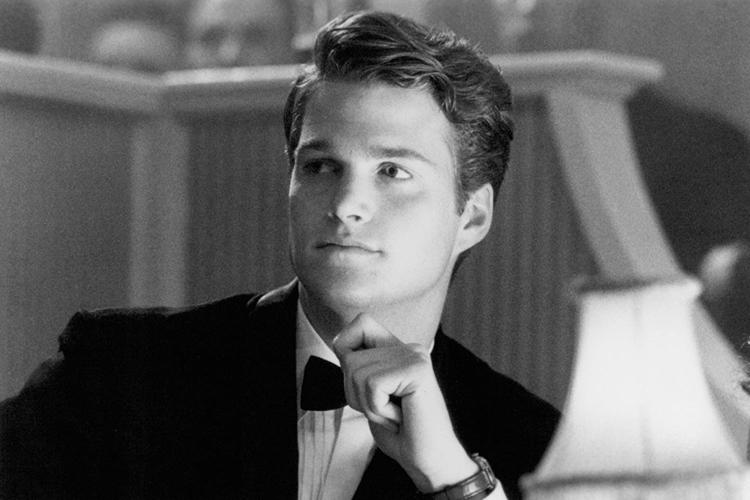 Director: Pat O'Connor
Cast: Chris O'Donnell, Colin Firth, Minnie Driver
Set in 1950s Ireland and based on Maeve Binchy's novel of the same name, this romantic drama focuses on Benny Hogan (Driver) and her circle of friends in post-World War II Dublin.
Hunger (2008)
Director: Steve McQueen
Cast: Michael Fassbender, Liam Cunningham
British artist and director Steve McQueen (who went on to make 12 Years a Slave) dramatises six brutal weeks at the end of IRA faster Bobby Sands's life. The politics are a touch messianic, but the physical commitment of actor Michael Fassbender is astounding – this film marks his arrival to greatness.
In the Name of the Father (1993)
Director: Jim Sheridan
Cast: Daniel Day-Lewis, Emma Thompson, Pete Postlethwaite
In this powerful drama, Jim Sheridan explores the father-son relationship between Gerry and Giuseppe Conlon, who were wrongly convicted of a 1975 IRA bombing. Director Sheridan and Day-Lewis already mined Oscar gold with their 1989 collaboration My Left Foot, but this one's better.
Kisses (2008)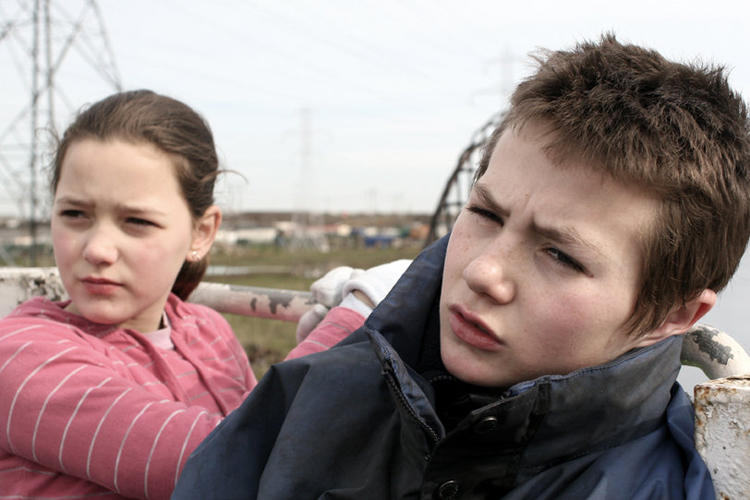 Director: Lance Daly
Cast: Kelly O'Neill, Shane Curry
No one would claim that director Lance Daly delivers an Emerald Isle version of The Spirit of the Beehive, though this scrappy film about two Irish kids who ditch their working-class neighbourhood and head into Dublin does have a knack for capturing the elation and confusion of late childhood in all its ragged glory.
Michael Collins (1996)
Director: Neil Jordan
Cast: Liam Neeson, Aidan Quinn, Stephen Rea, Alan Rickman
This biographical period drama film about Irish patriot and revolutionary, Michael Collins, is Neil Jordan's most ambitious and satisfying movie a thriller with a real sense of scale, pace, menace and moral import. Chris Menges' camerawork and Anthony Pratt's designs perfectly evoke a country falling apart with no one, it seems, able to halt the tragedy.
My Left Foot (1989)
Director: Jim Sheridan
Cast: Daniel Day-Lewis, Ray McAnally, Brenda Fricker
Day Lewis' re-creation of writer and painter Christy Brown's condition is so precise, so detailed and so matter-of-fact that it transcends the carping about casting an actor without cerebral palsy. He couldn't have done it better. More to the point, he does it with so little show that the character of Christy –cussed, frustrated, indulged and immature – comes through powerfully.
Once (2007)
Director: John Carney
Cast: Glen Hansard, Markéta Irglová
A street musician (Hansard) and a Czech immigrant (Irglová) fall in love on the streets of Dublin in this popular musical romance, which inspired the Broadway musical. There's no denying the power of these sincerely wrought acoustic tunes, among which Falling Slowly won the Oscar for Best Original Song.
Sing Street (2016)
Director: John Carney
Cast: Ferdia Walsh-Peelo, Lucy Boynton, Maria Doyle Kennedy, Aidan Gillen
The man behind Once delivers another foot-tapping, heart-strumming Irish musical tale – this time about a boy dreaming of pop stardom in 1980s Dublin. This crowd-pleasing coming-of-age musical is a synth-drenched joy and a love letter to teenage bands.
The Commitments (1991)
Director: Alan Parker
Cast: Robert Arkins. Angeline Ball, Maria Doyle
A stirring piece of soul-music camaraderie, Alan Parker's comedy about the formation of a band still has the power to inspire.
The Crying Game (1992)
Director: Neil Jordan
Cast: Stephen Rea, Miranda Richardson, Jaye Davidson, Forest Whitaker
Overshadowed by its own secret (and Miramax's aggro marketing campaign of same), Neil Jordan's political thriller is actually quite lovely, redolent of the director's generous humanism, and featuring excellent work by Forest Whitaker as a British soldier with a secret life captured by the IRA.
The Secret of Kells (2010)
Director: Tomm Moore
Voices: Evan McGuire, Brendan Gleeson, Christen Mooney
Images leap non-stop out of this wonderful Irish animation, which picked up a surprise Oscar nomination in 2010. It imagines the making of Ireland's national treasure, The Book of Kells – a medieval manuscript illustrating the four Gospels. If that sounds monastic and staid, the film is anything but. It mines Celtic folklore and fairy tale as much as history and begins with a goose-chase, literally.
The Quiet Man (1952)
Director: John Ford
Cast: John Wayne, Maureen O'Hara, Barry Fitzgerald
Recognising John Wayne's greatness will always be hard for those who can't wrap their heads around his big-lug persona and palpable conservatism. To them, we offer this sensitive Ireland-set drama, in which Wayne plays a washed-up boxer, as Exhibit A. Maureen O'Hara is the firebrand who sets him on the straight and narrow.
The Wind That Shakes the Barley (2006)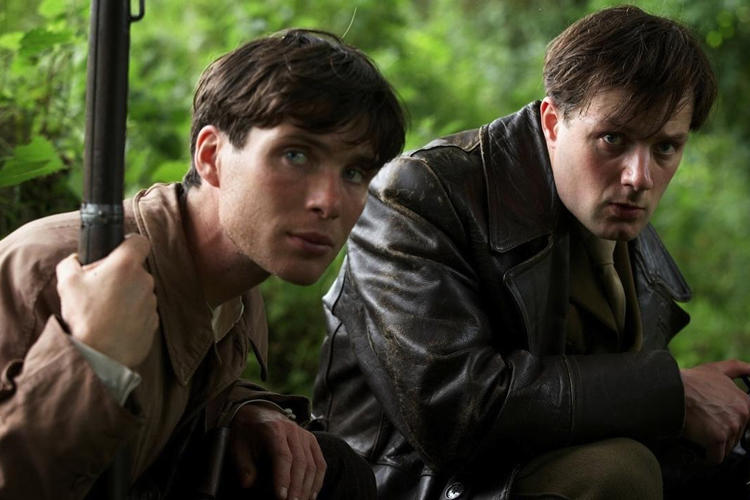 Director: Ken Loach
Cast: Cillian Murphy, Liam Cunningham, Pádraic Delaney, Orla Fitzgerald
The title of Ken Loach's 2006 film is also the name of an Irish folk song that marks a key, early moment in his drama. Set in the Irish countryside in 1920 – a farming village in County Cork, to be exact – this tale tells the story of two brothers, Damien O'Donovan (Murphy) and Teddy O'Donovan (Delaney), who join the Irish Republican Army to fight for Irish independence from the United Kingdom.
Be the first to get all the latest Abu Dhabi news, reviews and deals into your inbox by signing up to our free
newsletter
,
click here to sign up
.