1917
Director: Sam Mendes
Starring: Andrew Scott, Benedict Cumberbatch, Richard Madden
Sam Mendes' World World I drama has been praised for its use of long takes stiched together seamlessly to make it look like you're watching one continuous shot, and while it's not the only good thing about the movie it is probably the most impressive, masking a less-than-thrilling storyline. Still, worth seeing.
Birds Of Prey
Director: Cathy Yan
Starring: Margot Robbie, Mary Elizabeth Winstead, Ewan McGregor
DC hasn't really hit it off in the cinema since Christopher Nolan's three-part Batman trilogy. Capitalising on one of the few redeeming features of Suicide Squad, Margot Robbie is front and centre this time as Harley Quinn. In this film a ragtag bunch of strange outcasts with amazing abilities team up to... Wait, this plot sounds familiar. Maybe the second time's a charm for this outing of super villains.
Dolittle
Director: Stephen Gaghan
Starring: Michael Sheen, Antonio Banderas, Roberet Downey Jr.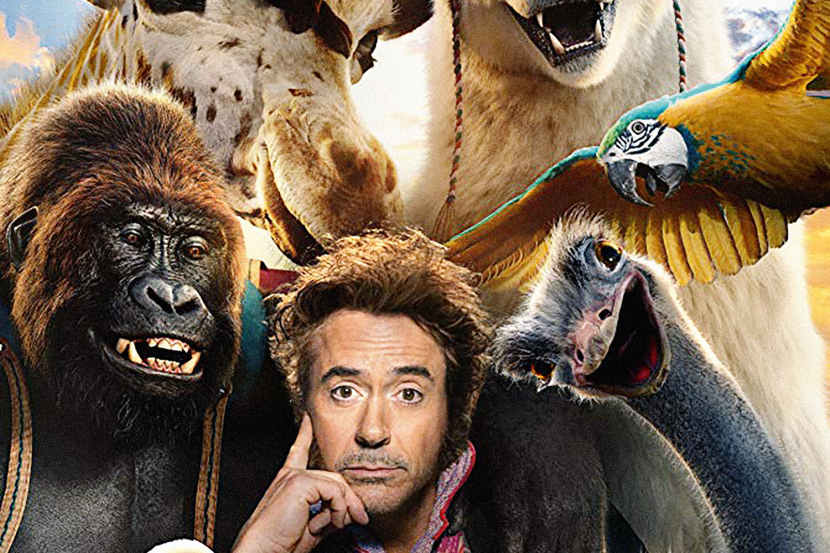 As Robert Downey Jr. starts to enjoy life outside of a super suit he finds himself with magical powers – the ability to talk to animals. This reboot has had mixed reviews and with wonky CGI that looks dated and a dodgy Welsh accent from Downey Jr. in the mix, the horse may well have bolted with this one. If only we knew what the horse said before doing so. Paging Doctor Dolittle.
Queen & Slim
Director: Melina Matsoukas
Starring: Daniel Kaluuya, Jodie Turner-Smith, Bokeem Woodbine
Criminal lovers on the run will always find safe refuge on American movie screens, where directors as diverse as Arthur Penn (Bonnie and Clyde), Steven Spielberg (The Sugarland Express) and Terrence Malick (Badlands) all had major breakouts with the subgenre. Now, it's Bronx-born Melina Matsoukas's turn. It's not perfect but it looks great.
Little Women
Director: Greta Gerwig
Starring: Saorise Ronan, Emma Watson, Florence Pugh
Despite revisiting a familiar story, that's been told many times before, there's a lot of freshness about this remake. There's a shift in tone and a different take on the story, all paired with familiarity in the overall emotional journey. We're not surprised to see the Oscar nominations and it could be a real contender for prizes.
Bad Boys for Life
Director: Adel Al Arbi, Bilall Fallah
Starring: Will Smith, Martin Lawrence, Vanessa Hudgens
In 1995, Bad Boys was a big hit making an action star of Will Smith and giving Martin Lawrence an unlikely career as a leading man. By 2003, the appetite was still high for the buddy cop movie as it made double what the first installment did at the box office. Will the third one make the same impact?
Be the first to get all the latest Abu Dhabi news, reviews and deals into your inbox by signing up to our free
newsletter
,
click here to sign up
.