Cats
Director: Tom Hooper
Starring: Francesca Hayward, Rebel Wilson, Judy Dench
A film so bad it's worth seeing? Perhaps. With almost universally poor reviews (except from Time Out – we found some positives in the sorry affair), this movie was yesterday's cat litter from the moment the trailer dropped. There are big names, showstopping tunes and Jason Derulo on board. Dare you see it?
Underwater
Director: William Eubank
Starring: Kristen Stewart, Vincent Cassel, T. J. MIller
Kristen Stewart shaves her head, perhaps hoping to channel a bit of Sigourney Weaver's Ripley in this sci-fi horror film. However, as you can probably guess from the title, this isn't set in space but, erm, underwater. She's part of a crew of underwater researchers who have to get to safety after an earthquake destroys their lab. It's not just cracks in the glass the team have to deal with, but a bunch of monsters, too.
Like A Boss
Director: Miguel Arteta
Starring: Rose Byrne, Salma Hayek, Tiffany Haddish
Seemingly aimed firmly at the 'girls' night out' demographic, this comedy is in the same vein as Bridesmaids and Girls Trip, which both starred Byrne and Haddish. They're friends who run a make-up company that gets into some finanical trouble. As a result they have to come up with a way to raise some cash – with predictably hilarious results. A throwaway flick with charm.
Star Wars: The Rise of Skywalker
Director: J. J. Abrams
Starring: Daisy Ridley, Adam Driver, John Boyega
The final part in the final Star Wars trilogy has been more waremly received than The Last Jedi, thanks to its return to pure action. It's not as interesting as a result, but at least weird dudes on the internet seem to approve of its use of the Force.
The Grudge
Director: Nicolas Pesce
Starring: Tara Westwood, Junko Bailey, David Lawrence Brown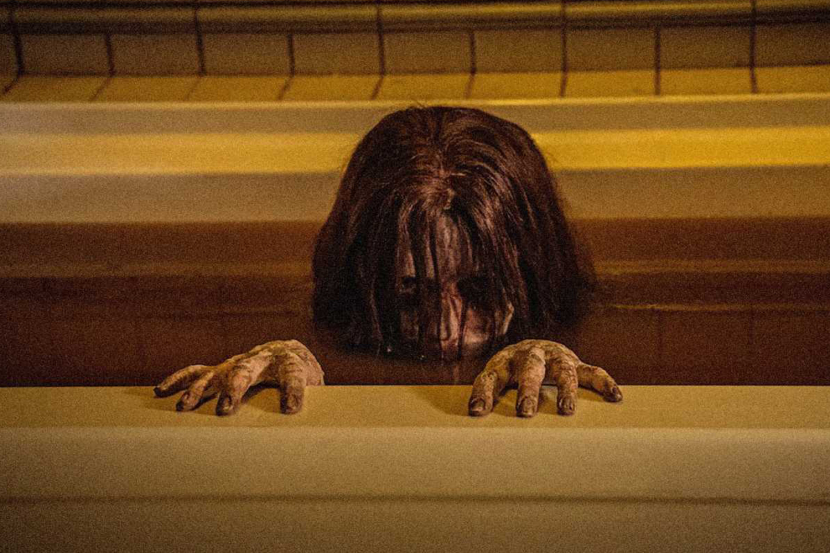 If you're tired of reboots, look away now, as this is a new version of the 2004 Hollywood adaptation of a 2002 Japanese horror. Those two are both excellent, and we recommend you seek them out over this rather pointless exercise. If you're not aware, it's about a house that has something nasty lurking inside it.
Spies in Disguise
Director: Nick Bruno, Troy Quane
Starring: Will Smith, Tom Holland, Rachel Brosnahan
It might sound unlikely, but this animation (from the people behind the likes of Ice Age and Rio) is about the world's best spy being turned into a pigeon. Being a bird throws up some problems when it comes to saving the world, so he needs a little help from a nerdy tech guy in order to save the day.

1917
Director: Sam Mendes
Starring: George MacKay, Dean-Charles Chapman
A pure adrenanaline hit of a movie that takes place mostly in the lethal glare of daylight, Sam Mendes's stunning, single-take (kind of) 1917 is a sure-fire Oscar hit.
Be the first to get all the latest Abu Dhabi news, reviews and deals into your inbox by signing up to our free
newsletter
,
click here to sign up
.