Dark Waters
Director: Todd Haynes
Starring: Mark Ruffalo, Anne Hathaway
A worthy climate change legal thriller that doesn't really make the most of the talents in front or behind the camera. We expected more, but it's probably a good thing that this movie exists.
Frozen 2
Director: Chris Buck, Jennifer Lee
Starring: Kristen Bell, Evan Rachel Wood, Jonathan Groff
It does not matter one bit what the critics think of this, is there ever going to be a more surefire smash hit? The only real question is, will there be a song as ubiquitous as Let It Go in this sequel? This time, the cast go in search of answers, trying to find out the origin of Elsa's powers.
Le Mans '66
Director: James Mangold
Starring: Matt Damon, Christian Bale, Jon Berthnal
A real-life tale of fierce racing rivalry, this movie is carried by its leading men, who both put in top performances. The on-track action is where the best parts of the film take place, with some stunning cinematography. But the film starts to fall down when the digs at big business crop up, and some of the supporting characters don't really work. Still, there's more than enough here to warrant a trip to the cinema.
Last Christmas
Director: Paul Feig
Starring: Henry Golding, Emilia Clarke, Emma Thompson
Christmas is a feel-good time of year and, as such, needs a feel-good kind of movie. Paul Feig's good-natured rom-com is this year's main contender, with a charming leading man and a lovely performance from the ever-dependable Clarke. It won't go down as one of the all-time greats, but it will be a festive staple for years to come, we're sure of it.
Daniel Isn't Real
Director: Adam Egypt Moritmer
Starring: Patrick Schwarzenegger, Miles Robbins, Sahsa Lane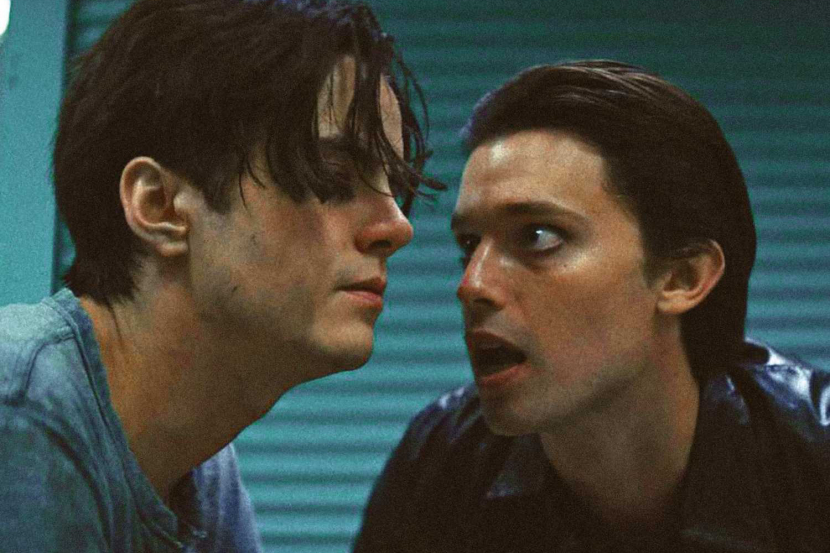 Arnold Schwarzenegger's son in a horror film about an man's childhood imaginary friend who pops back up to help him deal with some real-life issues as an adult? Yes please. There are shades of American Psycho in the 'is it really happening' action that follows, and that, of course, we approve of.
Knives Out
Director: Rian Johnson
Starring: Daniel Craig, Chris Evans, Ana de Armas, Jamie Lee Curtis
Director Johnson is back on familiar ground with thi ssuper -clever whodunnit. With an impressive ensemble cast and a storyline full of twists and turns, Knives Out has critics' favourite written all over it. This could be a late contender for sleeper hit of the year. We're looking forward to seeing it.
21 Bridges
Director: Brian Kirk
Starring: Chadwick Boseman, J.K. Simmons, Sienna Miller
So this is where we find out if Black Panther himself, Chadwick Boseman, has what it takes to step out of the Marvel Universe and into regular films that don't have a ready-made audience. Boseman is Andre Davis, an NYPD detective on the tail of a pair of cop killers. Along the way he uncovers a massive conspiracy. Sounds good, looks good. We'll take it.
Be the first to get all the latest Abu Dhabi news, reviews and deals into your inbox by signing up to our free
newsletter
,
click here to sign up
.