Frozen 2
Director: Chris Buck, Jennifer Lee
Starring: Kristen Bell, Evan Rachel Wood, Jonathan Groff
It does not matter one bit what the critics think of this, is there ever going to be a more surefire smash hit? The only real question is, will there be a song as ubiquitous as Let It Go in this sequel? This time, the cast go in search of answers, trying to find out the origin of Elsa's powers.
21 Bridges
Director: Brian Kirk
Starring: Chadwick Boseman, J.K. Simmons, Sienna Miller
So this is where we find out if Black Panther himself, Chadwick Boseman, has what it takes to step out of the Marvel Universe and into regular films that don't have a ready-made audience of hundreds of millions. Boseman is Andre Davis, an NYPD detective on the tail of a pair of cop killers. Along the way he uncovers a massive conspiracy. Sounds good, looks good. We'll take it.
Charlie's Angels
Director: Elizabeth Banks
Starring: Naomi Scott, Elizabeth Banks, Kristen Stewart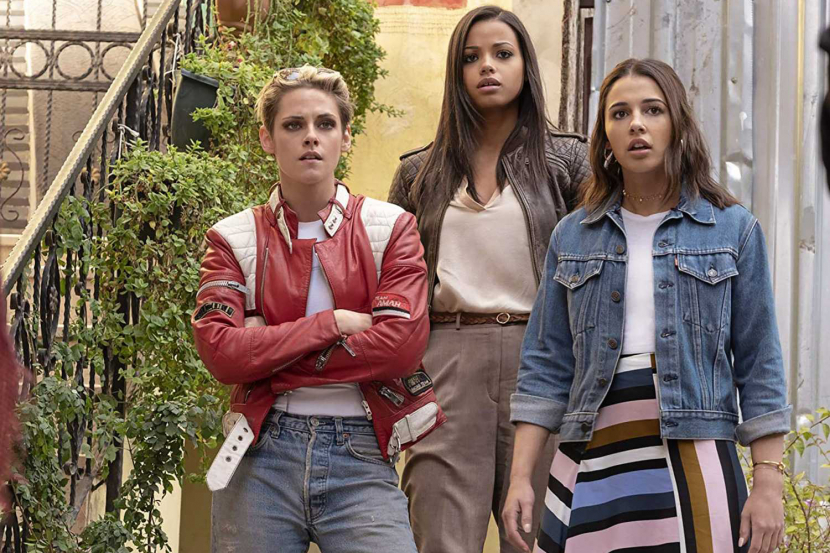 Do we really need another remake of the 1970s TV show? It seems so, and why not? In the age of female-fronted versions of Ghostbusters and in the wake of #METOO there's something to be said for Elizabeth Banks' bold feminist vision for the trio. This time there are Angels and Charlies all over the world, working to take down bad guys across the globe. Looks fun.
Last Christmas
Director: Paul Feig
Starring: Henry Golding, Emilia Clarke, Emma Thompson
Christmas is a feel-good time of year and, as such, needs a feel-good kind of movie. Paul Feig's good-natured rom-com is this year's main contender, with a charming leading man and a lovely performance from the ever-dependable Clarke. It won't go down as one of the all-time greats, but it will be a festive staple for years to come, we're sure of it.
Knives Out
Director: Rian Johnson
Starring: Daniel Craig, Chris Evans, Ana de Armas, Jamie Lee Curtis
Director Johnson is back on familiar ground with this clever-clever whodunnit. With an impressive ensemble cast and a storyline full of twists and turns, Knives Out has critics' favourite written all over it. This could be a late contender for sleeper hit of the year. We're looking forward to seeing it.
Terminator: Dark Fate
Director: Tim Miller
Starring: Linda Hamilton, Arnold Schwarzenegger
He told us he'd be back way back in 1984 and he really wasn't kidding. Arnie's Terminator hits the big screens once more, and despite having a story by original writer/director James Cameron and Linda Hamilton back at top billing, this sequel fails to hit the heights of the incredible first two movies.
Le Mans '66
Director: James Mangold
Starring: Matt Damon, Christian Bale
The real-life tale of two rival racing drivers in the 1960s. This is a great chance for two brilliant leading men to shine and their performances and the on-track action are brilliant. When things move away from the driving, things become a little more dull, but all-in-all this is a good watch.
Be the first to get all the latest Abu Dhabi news, reviews and deals into your inbox by signing up to our free
newsletter
,
click here to sign up
.