It's the time of the month when we get ready to split our sides at the Laughter Factory.
The 21-year-old comedy club may have come of age, but it certainly hasn't grown up, with three top stand-ups ready to rock the capital once more.

This month it's the turn of recent star of the Edinburgh Festival Fringe Laura Lexx, quick-witted Yorkshireman Tom Wrigglesworth and veteran Rob Deering.

It's the fourth time Deering has been on the bill at the Laughter Factory, and he's looking forward to his appearance at the Park Rotana on September 19.

"It's a real treat coming out to the UAE," he says. "I don't want to do anywhere down, but over the summer I've been gigging in some rough places. So it's nice to come to a nice city and perform for people who want to have a good time."

The comic has performed all over the world, hosted radio series', won TV quiz shows and loads more in his years as one of the most respected performers on the circuit, but playing to a packed room who are up for a laugh tops them all.
He says: "It's always fun at the Laughter Factory. It feels like everyone is out to have a really good time and is excited for the shows. It seems people get more excited the further away I get from home. I can play gigs just down the road and people don't seem bothered... So it's nice to come and get a great reception."

He has nothing but praise for Gail and Duncan, the forces of nature that have run Laughter Factory since it first started. "They just know how to have a good time," he says.
"They know how to choose a good venue, get a nice crowd in and set it up for a brilliant show, that's their meat and potatoes. But once we've given the audience a good time, we have a good time and party ourselves, which is great."

"I like to come out as much as possible, but they have such a good roster of comedians to choose from it's hard to get a slot. I just wait for the call and once it comes, I'm in."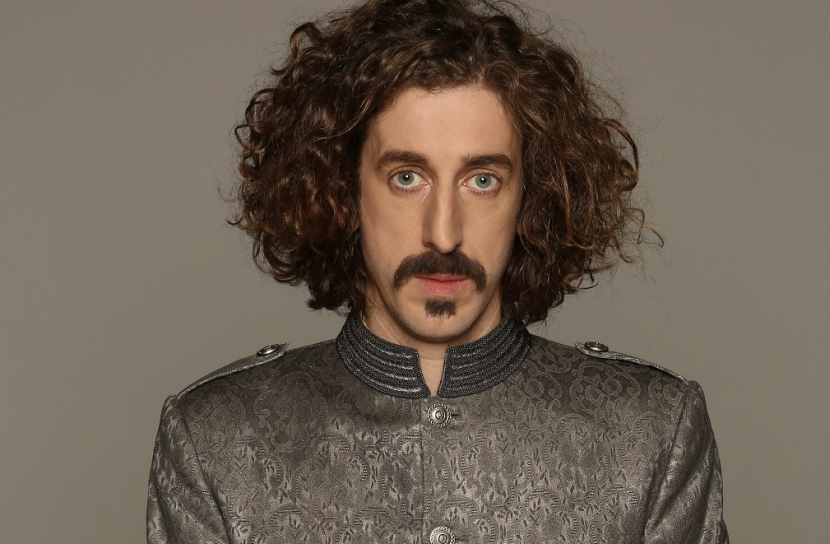 Deering's act features him playing guitar (very well, it must be said) – something he puts down to thwarted dreams of rock stardom as a young man.

He explains: "My act wasn't always so musical, but, like anything, it develops over time.

"When you've been performing for so long you want to try new things to stay relevant, but you also want to do something that keeps it interesting for you.

"I almost made it as a musician when I was younger, but it never happened, so this is absolutely my way to play out my rock star dreams.

"Anyway, once people are in their seats, what can they do? It's a captive audience," he laughs.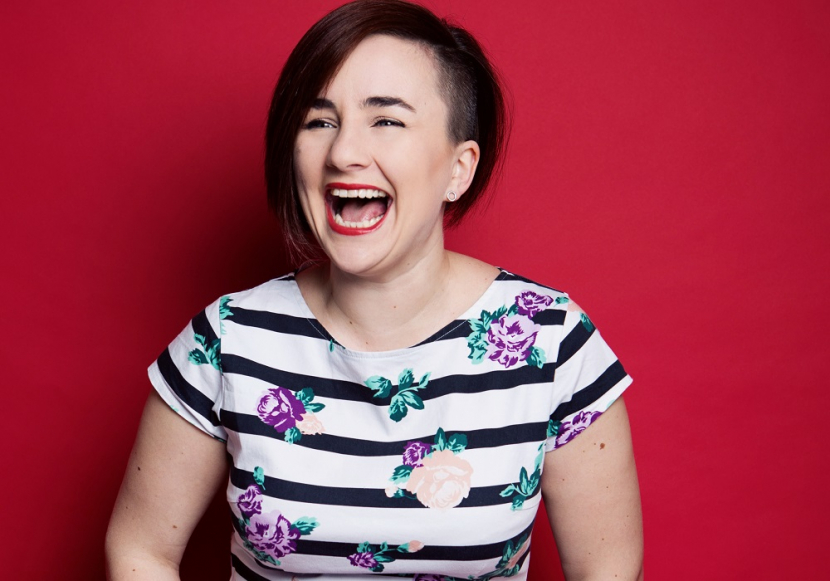 Off stage, Deering is a loyal supporter of the charity Parkinson's UK, and has just passed the £100,000 fundraising mark thanks to doing sponsored runs.
He decided to help the good cause after his father was diagnosed with Parkinson's a decade ago. It coincided with the comedian taking up running, and he decided to put his new hobby to good use.

So far Deering has run ten marathons and is preparing for his 11th. He's hoping to get some training done while he's in the UAE, if he can manage it in the heat. "I don't like running on treadmills. It's like being a hamster and punching yourself in the face at the same time," he jokes.
His passion for running has also seen the stand-up launch a popular podcast, Running Commentary, with fellow enthusiast and comedian Paul Tonkinson (himself a Laughter Factory alumni).

He's confident comedy fans are in a for a treat with the latest Laughter Factory tour. "Putting myself to one side," he says modestly. "This is a great line-up. Laura has had a very successful Edinburgh Festival and will be firing on all cylinders, and Tom is very funny. He looks like Frank Zappa and sounds like Alan Bennett…"

That's good enough for us.

Dhs150. Sep 19, 8pm. Park Rotana, Khalifa Park area www.thelaughterfactory.com (02 657 3254).
Be the first to get all the latest Abu Dhabi news, reviews and deals into your inbox by signing up to our free
newsletter
,
click here to sign up
.