We might not be able to travel and explore all the wonderful culture the world has to offer, but thanks to the internet you don't need to leave the house to see the world's most amazing exhibitions, galleries and museums. Here's how can access global art from your sofa at just the click of a button. Happy museum-hopping.

This free-to-use platform allows people to have immersive experiences through high-resolution images, videos and virtual reality and explore artworks and cultural artefacts from more than 2,000 leading museums and archives around the world. The platform has super-cool features like Art Camera that allows art-lovers to see the tiniest of details in paintings and take in-painting tours with commentary on the artwork. There's loads of other awesome things to see and do including a treasure hunt at London's British Museum using Street View, or an encounter with Jurassic dinosaur thanks to 360-degree videos. There is also a dedicated page for families to discover more about art, culture, music and art together in a fun and engaging way.
artsandculture.google.com.
Louvre Abu Dhabi is one of the most visited attractions in the UAE, and it's easy to see why. Beneath the stunning dome, a work of art in its own right, is a collection of artefacts spanning millennia, as well as rotating exhibitions and attractions. While the museum is temporarily closed, that doesn't mean you can't see what's on display and learn more about the museum's collection and its significance online. And now there's even more content for you to check out, as Louvre Abu Dhabi is expanding its digital offering with virtual tours, audio and video content, and downloadable activities for children. All the content is free to access and features some of the world's greatest artists including Piet Mondrian, Rembrandt van Rijn and more.
www.louvreabudhabi.ae.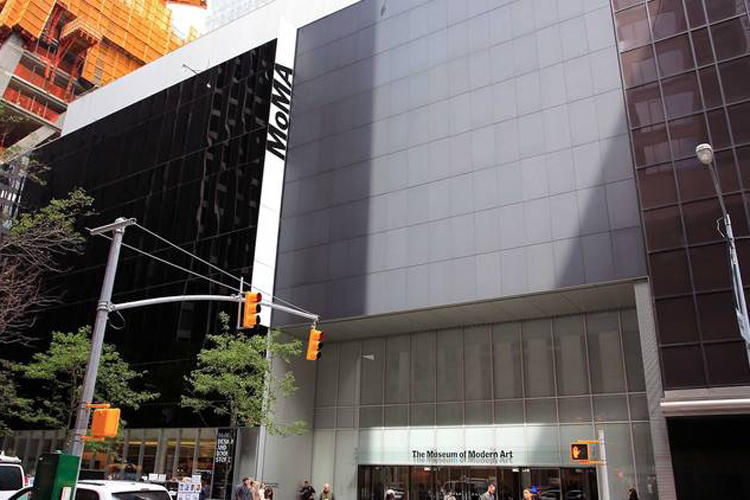 Vincent van Gogh's The Starry Night, Paul Cézanne's Still Life with Apples and Henri Rousseau's The Sleeping Gypsy are just some of the 129 modern masterpieces from the Museum of Modern Art that you'll find on Google Arts & Culture, along with online exhibits like one on the work of Dada (an art movement from the early 20th century) pioneer Sophie Taeuber-Arp. What's more, pieces are grouped into categories such as contemporary art, Modernist art and Cubism – making for fun, easy and informative browsing.
artsandculture.google.com.
The National Gallery, London
This one's done in collaboration with Google Street View, so you get all the thrills of scouring your local streets to see if they caught you picking your nose, but with paintings instead. London's The National Gallery's collection has work by some of the greatest artists who ever lived on display – Renaissance masters, Baroque painters and Impressionist adventurers – and there is nowhere better to lose yourself for an afternoon from your sofa in the UAE. Plus, you get to stand in exactly the right spot to see the skull straighten out in Holbein's The Ambassadors. And online, there are also no schoolkids with giant backpacks getting between you and the Raphael.
www.nationalgallery.org.uk.
MASP, São Paulo
The Museum of Art of São Paulo has a very particular way of displaying artwork in their galleries: paintings are hung on crystal easels that make them look like they're floating mid-air. Check it out on their virtual gallery, which also features online exhibits of art from Brazil and beyond.
artsandculture.google.com.
Be the first to get all the latest Abu Dhabi news, reviews and deals into your inbox by signing up to our free
newsletter
,
click here to sign up
.