This week, the eleventh edition of Abu Dhabi Art is arriving in the capital.

Held at Manarat Al Saadiyat from November 21 to 23, the art fair will feature modern and contemporary art from more than 50 galleries. But with a full programme of exhibitions, commissions, performances and talks also taking place, this cultural event isn't just the perfect spot to purchase a few pieces of art for your own collection.

Highlights of the 2019 edition include the Beyond: Emerging Artists programme led by Dubai-based artists Ramin Haerizadeh, Rokni Haerizadeh and Hesam Rahmanian, the Focus sector which shines a spotlight on artists from the UAE, a new section called New Horizons China Today led by Jerome Sans and also New Horizons: India, which will feature galleries from India.

The programme also includes workshops including a masterclass in embroidery by Naqsh Collective on Saturday (November 23).

Speaking to Time Out Abu Dhabi, Director of Abu Dhabi Art Dyala Nusseibeh says: "Abu Dhabi Art is a distinctive platform for art that contributes significantly to the dynamic local art ecosystem.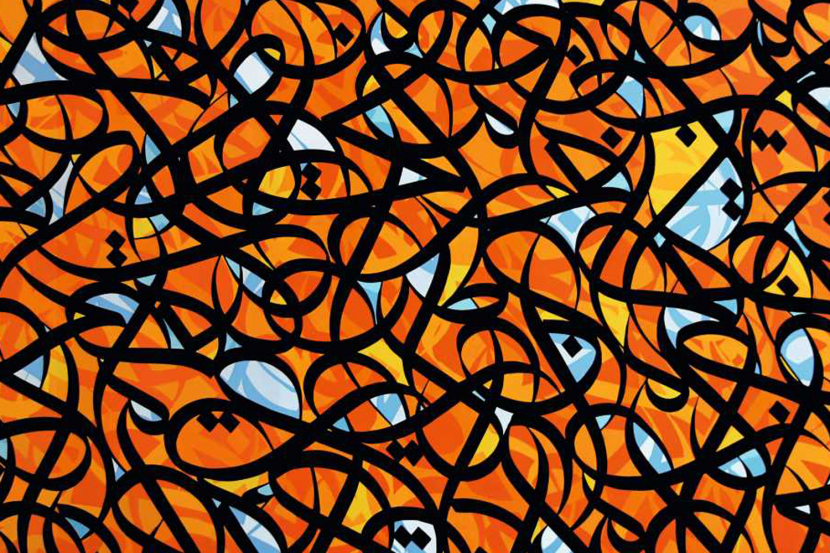 "The Abu Dhabi Art programme is extended throughout the year through commissioned installations, talks, performances and collaborative projects which help engage the public and appeal to artists, collectors and enthusiasts at the same time."

One of the programmes that will be extended until January 25 2020 is the Beyond: Artist Commissions display of large-scale sculptures and installations.

Tickets to the event are free for school and university students and anyone under seven years old, meanwhile three-day passes for adults are Dhs55 each.

All tickets include free access to the talks and performing arts programme and you can find out more about the long list of different features by visiting the website www.abudhabiart.ae.
Dhs55 (general admission), free (kids under seven and students). Nov 21-23 2pm-10pm. Manarat Al Saadiyat, Saadiyat Island, www.abudhabiart.ae.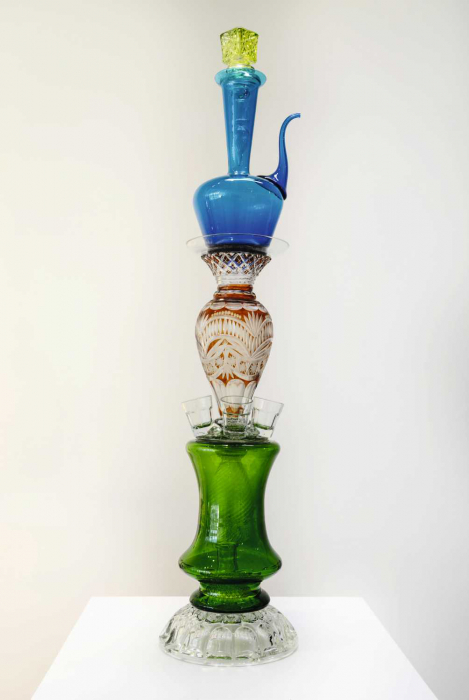 Director of Abu Dhabi art
Dyala Nusseibeh tells us why we should check out the exciting programme…
What is the idea behind Abu Dhabi Art?
It features guest curators, galleries and artists from all around the world. This year we have also invited commissioned artists Leandro Erlich from Argentina and Oliver Beer from the UK to create installations at historic sites in Al Ain, which I believe visitors and art enthusiasts in the UAE will thoroughly enjoy. On the exhibition side Paolo Colombo has curated a beautiful exhibition with works on loan from the Al Ain Museum alongside contemporary art, and we have also commissioned UAE artist Ebtisam Abdulaziz to create the event's visual campaign, Life in a Bag. We are now 11 years on from the first edition and much more embedded in the community through diverse projects than when we first started.
Is there a variety in price of the art?
Yes absolutely – one of our highlights this year is a booth presentation by Green Art Gallery of Emirati artist Afra Al Dhaheri's work which I love. All of the art is priced between one and two thousand dollars and equally we have a beautiful sculpture by a Chinese artist, who was recently part of the Venice Biennale, priced at several hundred thousand dollars.
Which galleries and artists are you most excited about?
So many! The focus on India has meant works being brought by Arpita Singh, Benodebehari Mukharjee, Atul Dodiya and Shilpa Gupta and equally in the China section some truly exciting contemporary art will be on display by artists including Sun Yuan and Peng Yu, Qiu Zhijie, Zhao Zhao. Meanwhile, our commissions in Al Ain will be incredibly strong and of course our emerging artists whose works will be exhibited at the fair as part of Beyond: Emerging Artists are incredible artists, too.
Be the first to get all the latest Abu Dhabi news, reviews and deals into your inbox by signing up to our free
newsletter
,
click here to sign up
.