It's no secret that if you like the finer things in life, Abu Dhabi is a great city to live in.

Here you can browse stores from the most stylish fashion brands in the world, relax in lavish hotels and explore incredible works of art and architecture.

But a new exhibition at the Louvre Abu Dhabi is about to let us witness the history of luxury in the Middle East like never before.

10,000 Years of Luxury is the first comprehensive exhibition to focus on the subject, and it includes 350 fascinating items from across the worlds of fashion, jewellery, visual art, furniture and design.

Gathered from over 30 countries, the display explores the development of luxury items from the 15th century up until the present day.

Plus, if you've got a thing for a fashion, you'll love viewing the iconic designs from CHANEL, Christian Dior, Louis Vuitton,

Karl Lagerfeld, Azzedine Alaïa, Maison Schiaparelli, Balenciaga, Hermès, Elie Saab and many more legendary fashion brands.
10,000 Years of Luxury follows the Changing Societies theme of Louvre Abu Dhabi's 2019/2020 season.

It considers luxury as a vehicle for understanding the social, economic and political circumstances of a specific time period, as well as how notions of value have evolved throughout history.

The exhibition lets you take in ancient Egyptian carpets, a recreation of an 18th century Parisian boutique, luxury goods from the Industrial Revolution and special one-off objects, such as an hourglass by Australian designer Marc Newson.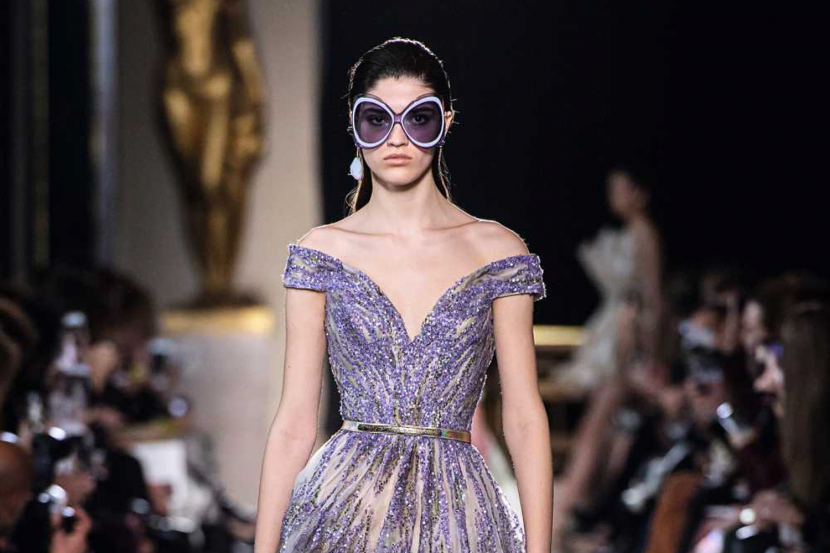 Spread across 12 different rooms, the exhibition closes by examining luxury in 2019 and what it means to us.

Dr. Souraya Noujaim, the scientific, curatorial and collections management director at Louvre Abu Dhabi, says:
"This one-of a-kind exhibition examines the multi-faceted aspects of luxury that have fascinated humans throughout time, with a focus on the materials and techniques that define precious objects.

"We aim to challenge pre-conceived notions of luxury and offer new perspectives on this ever-changing concept."

But your journey through pretty things doesn't stop there.

An exciting, and very delicately scented, art installation is also running alongside this exhibition. The Perfumed Cloud (USO = Unidentified Scented Object) invites you to climb a spiral staircase and be immersed in a scented cloud, which sounds lovely to us.

After the display opens on October 30, a series of cultural programmes will also launch, including a talk on 10,000 Years of Luxury by creator Olivier Gabet, film screenings by Emirati artist Hind Mezaina, mini concerts held throughout the museum and the chance to be amazed by some very beautiful interactive snow globes.

Entry is included in general admission tickets to the museum and the exhibition runs from the end of October until February 18 2020. It's guaranteed to give you a new understanding of all things fabulous.
Dhs63 (adults), Dhs31.5 (ages 13-22), free (under 13). Oct 30-Feb 18. Louvre Abu Dhabi, Saadiyat Island, www.louvreabudhabi.ae (600 565 566).
Be the first to get all the latest Abu Dhabi news, reviews and deals into your inbox by signing up to our free
newsletter
,
click here to sign up
.