In a short space of time, artist Jean-Michel Basquiat burned brightly, becoming one of the most influential artists in the history of the New York avant-garde scene. He broke through social and political barriers to establish himself as a trailblazer, his work and celebrity crossing over between the worlds of art, rap and punk in the early 1980s.

He was born in Brooklyn in 1960 to a Haitian father and Puerto Rican mother and showed artistic promise from a young age – joining the Brooklyn Museum as a junior member at just six years old. A 17 he left home, following his parents' separation.

With friends Al Diaz and Shannon Dawson he immersed himself in the world of graffiti, creating the group SAMO, a tag they used on all their works painted on the walls of New York City's subway system and East Village and Soho neighbourhoods.

By 1980, the 20-year-old Basquiat held his first formal exhibition The Times Square Show, which launched his stellar career. Soon he was exhibiting internationally, becoming the youngest artist to appear at documenta 7 in Germany and was making waves with his raw style that merged graffiti and collage. His work seemed to radiate with inner turmoil, the broad strokes of his art expressing feelings straight onto walls or canvas.

Quickly he became a pop-art icon, collaborating with the likes of Andy Warhol, however he struggled with personal troubles and died in 1988 at just 27 years old. His life and work has inspired not only black artists and pop culture but high-end fashion and political activists.

In 2017 Guggenheim Abu Dhabi acquired Cabra, a Basquiat work from 1981-82. The painting is inspired by Muhammad Ali's 1970 knockout of Argentinian heavyweight boxer Oscar Bonavena, who was known as The Bull. The painting is a superb example of the artist's work, fusing broad strokes, rich colours and text. Cabra is Spanish for goat, referencing Ali's nickname as the Greatest of All Time. Not only does the work serve as a homage to Basquiat's hero Ali, but also to the power of black athletes and their influence on young black lives.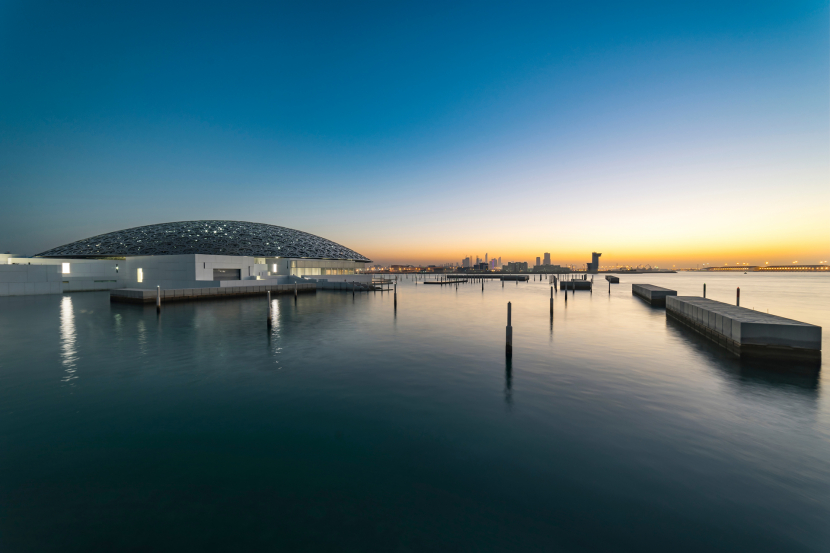 When Guggenheim Abu Dhabi opens it will form part of the museum's permanent collection. In April, however, it will be on display at Louvre Abu Dhabi. There will also be two fantastic events to showcase Basquiat's work and his influence.
Guggenheim Abu Dhabi:
In Conversation with Basquiat's Friends
To find out just what made Jean-Michel Basquiat tick, Guggenheim Abu Dhabi has enlisted the artist's friends and collaborators to discuss his life and work. Part of the museum's Talking Art Series, it will be moderated by writer and Basquiat scholar Chaédria LaBouvier. The panel includes Leonard "Futura" Hilton McGurr, an innovator in New York City's graffiti movement in the 1970s who collaborated with and exhibited alongside him. Also appearing is curator, dealer and advisor Jeffrey Deitch, a friend of Basquiat's who attended gigs by the artist's band Gray and was among the first to write about Basquiat, later contributing to the book Jean-Michel Basquiat: 1981, the Studio of the Street.
A 20-minute version of the documentary Jean-Michel Basquiat: The Radiant Child will also be shown. It includes a rare interview by friend and director Tamra Davis and traces Basquiat's rise to fame and probes the artist's charismatic, tragic allure.
From 6.30pm, Wed Apr 17. Louvre Abu Dhabi Auditorium, Saadiyat Island, www.louvreabudhabi.ae.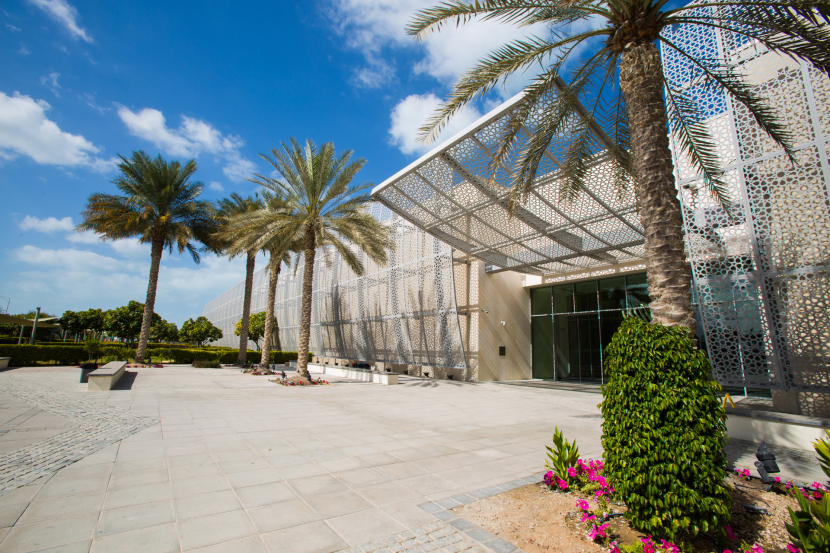 Guggenheim Abu Dhabi:
Canal Zone Party Remix
Jean-Michael Basquiat made his art world debut In April 1979 at a warehouse party in New York City known as the Canal Zone Party. The party was arranged by Stan Peskett, Michael Holman and Fab 5 Freddy (a member of the Fab Five graffiti group) as a way to connect the graffiti and upscale art worlds. Though they didn't know who Basquiat was at the time, they did know of his graffiti collective SAMO and gave over a nine-feet wide roll of paper for the group to work on. Basquiat showed up and wrote "Which of the following is omniprznt? A. Lee Harvey Oswald, B. Coca-Cola Logo, C. General Melonry, D. SAMO ©." on the paper and launched his career. He ended up forming a band with Homan and Shannon Dawson, Gray, a no wave group that specialised in creating dissonant noise.

To celebrate the 40th anniversary of the seismic event, Guggenheim Abu Dhabi is hosting Canal Zone Party Remix, a nod to the Manhattan downtown club scene. For one night, Manarat Al Saadiyat will serve as an alternative space for expression and creativity, with local DJs spinning early rap, punk and no wave mixed with contemporary underground music. Expect video projections, art installations and live graffiti by local artists.
From 8pm, Thu Apr 18. Manarat Al Saadiyat, Saadiyat Island, www.manaratalsaadiyat.ae.
Be the first to get all the latest Abu Dhabi news, reviews and deals into your inbox by signing up to our free
newsletter
,
click here to sign up
.