Louvre Abu Dhabi has announced dozens of stunning new arrivals, including a string of star names and ancient treasures.
The Saadiyat Island museum will welcome works by world-renowned artists such as Vincent van Gogh, Claude Monet and Henri Matisse from the end of October.
While a series of fascinating historical artefacts will also go on display, including a Mamluk carpet from Egypt (late 15th century), four French tapestries (1655-74) and a ceremonial knife from India (c 1600).
Museum bosses believe the display will be a fitting way to mark one year since the beautiful Jean Nouvel-designed culture hub opened its doors for the first time.
His Excellency Mohamed Khalifa Al Mubarak, Chairman of the Department of Culture and Tourism – Abu Dhabi, said: "Louvre Abu Dhabi is Abu Dhabi's gift to the world and a story of long-standing friendship and collaboration with France.
"The galleries' update will not only invite visitors to discover new acquisitions from the museum's growing collection, and new loans from our partners.
"It also illustrates our commitment to train and champion the next generation of Emirati museum professionals who have been working over the years and now take great care of Louvre Abu Dhabi's collection and galleries."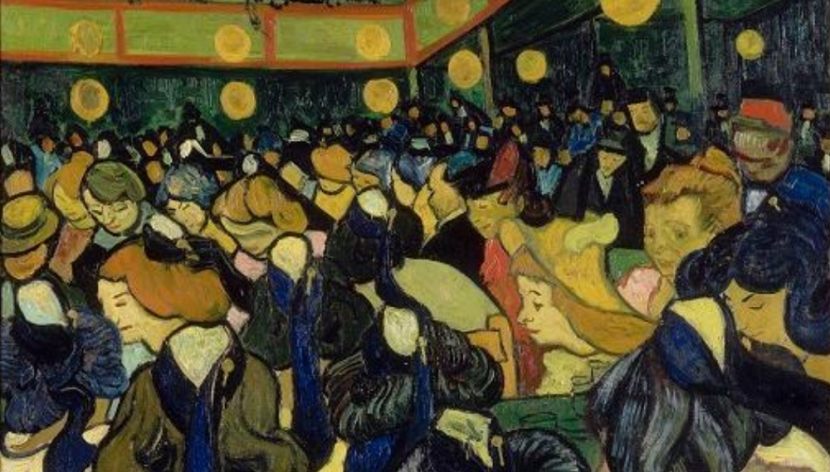 In total, Louvre Abu Dhabi will welcome 11 new acquisitions in its permanent galleries and 40 new loans throughout the year including ancient, modern and contemporary masterpieces from across the world.
The new displays in the permanent collection will be unveiled ahead of the museum's first anniversary celebrations, which will include a two-day symposium, Worlds in a Museum.
Meanwhile, a handful of existing displays will leave the museum to make way for the new arrivals.
Loans including van Gogh's Self-Portrait (1853-1890), Paul Cezanne's Aix en Provence (c 1895) and Matisse's Nature morte au magnolia (1941) will return to their parent museums.
Manuel Rabaté, Director, Louvre Abu Dhabi said: "Building a collection is a gradual and rigorous process through the selection of marvellous pieces, and we hope visitors delight in discovering and learning about these new ones as much as we do.
"Our French and regional partners are greatly contributing to our universal narrative with an impressive selection of new loans.
"A number of important artworks from our French and regional partners that have become renowned by visitors, will also remain on display for another year."
Dhs60 (general admission), Dhs30 (concessions). Sat-Sun 10am-8pm, Tue-Wed 10am-8pm, Thu-Fri 10am-10pm. Louvre Abu Dhabi, Saadiyat Island (0600 56 55 66).
Be the first to get all the latest Abu Dhabi news, reviews and deals into your inbox by signing up to our free
newsletter
,
click here to sign up
.