When the city's nightlife scene ground to a halt in March it affected thousands of people, and we don't just mean those who wanted to go out for a few drinks.

From bar staff to waiters and waitresses and from security to cleaners – there wasn't a job that wasn't affected by the situation.

Some of those staff will have been lucky enough to remain in full-time employment and on full salary but most will have been placed on unpaid leave or a reduced salary, many will have lost their jobs all together.

As the city slowly opens up again, thankfully people can return to work and while it will be a while before Abu Dhabi's nightlife scene is back to where it once was, things are moving in the right direction.

One group of people employed in the nightlife industry have not been so lucky, however, with musicians, performers and DJs still not able to return to work at the time of writing, and as pretty much all full-time entertainers are self-employed, times have been particularly tough.

But, that's not to say they have sat around doing nothing, no there have been virtual gigs beamed from bands' living rooms, socially distanced music videos from band members across the emirates (check out the cover of We Are the World led by YFY on the band's Facebook page) and live-streamed DJ sets from some of the capital's most popular DJs.

Taking that last idea one step further is multiple Time Out award-winner Cliff Townley and fellow DJ James Murray. Both are familiar faces across the capital's bars and clubs and both have found a way to keep the spirit of the city's venues alive during lockdown.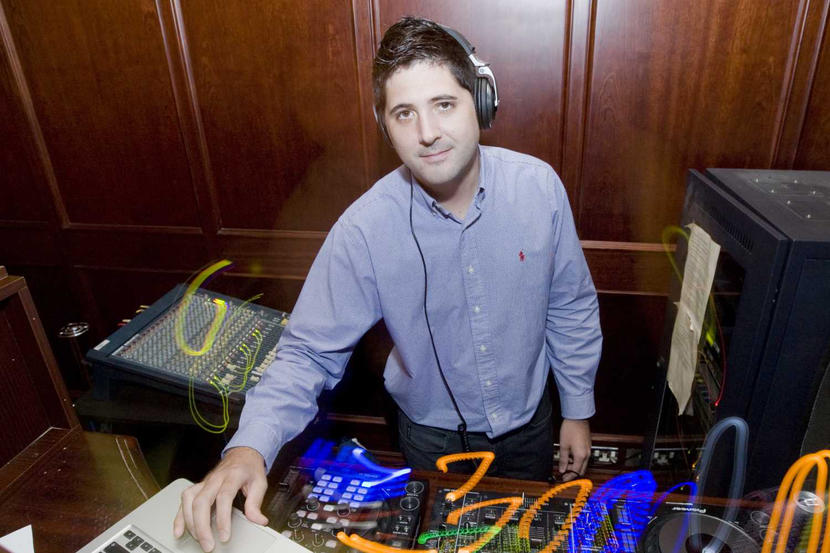 The My Night Out radio show is released every Tuesday and sees the two DJs speaking to one of the emirates' other performers about their careers, time in Abu Dhabi, favourite tunes and has a special mix from their guest.

"It's a way for us to continue reaching people and gives us an outlet for what we do," says Townley. "We're entertainers and we haven't really been able to do that over the past few months. It was something we've talked about doing for a while but only really got the chance during lockdown. So there have been some positives to it.

"We bring people on the show and ask them how and why they came to Abu Dhabi, find out which places they like to go to and throw in some questions like what the first single they bought was, and things like that. Then they do a 20-minute guest mix for us, so there's a bit of a podcast and a bit of a radio show.

"We're also keen to give people recommendations of where to go, to try and push people back out to places that are open and doing good deals."

The weekly episodes have so far included DJs Rob Forrest and Keith Dobbs, as well as Townley himself in the pilot. He adds: "We didn't really know how it was going to go so in the pilot I was the guest. It felt good to do the first one, and that was the biggest hurdle, just doing it. James has done a lot of production work so he has all the equipment and edits it together, I just get to do my bit and let him get on with it.

"Now we've done a few we might start expanding it and getting some other people in – like the guys from The International Playboys, I could do a mix based on a playlist of their favourite songs, and mix it up a bit.

"It's all about celebrating the talent and the venues we have in the city, to keep it in people's minds for when we can get out again properly."

The My Night Out Radio Show is released every Tuesday and can be found on Spotify, Mixcloud, Soundcloud, Apple Podcasts and more platforms.
mynightoutabudhabi.com.
Be the first to get all the latest Abu Dhabi news, reviews and deals into your inbox by signing up to our free
newsletter
,
click here to sign up
.