While many people spend all year looking forward to Christmas, summer holidays or Birthday parties, here in the capital we spend about 11 months excitedly waiting for Abu Dhabi Race Week and the finale of the Formula One season to come around again.

Not that there's not loads of great things going on throughout the rest of the year, but never is this city more alive than during the Abu Dhabi Grand Prix.

If you're new to the UAE, then you might not realise that you don't have to be a huge fan of Formula One or fast cars to have the time of your life during Race Weekend.

People from all over the globe descend on Abu Dhabi for four days of racing action and well as a whole programme of concerts, brunches and, of course, non-stop parties. It really is the incredible from start to finish.

Basically, you should be prepared to sleep very little and have an enormous amount of fun, and whether this is your first Race Weekend or you've been to every one, we know that you'll never forget the excitement of the 11th edition of the Abu Dhabi Grand Prix.

On the track, you can buy three-day passes to watch the practice and qualifying races on the Friday and Saturday, and of course for the big race itself on Sunday December 1. This will be the final race of the 2019 season of Formula 1 and the full-throttle action is guaranteed to have you on the edge of your seat as you watch the drama unfold. For more information and to buy tickets you can check out www.abudhabi-grand-prix.com.

Ticket holders also get access to the hugely popular Yasalam after-race concerts, and this year the line-up features live performances from Futre, Gucci Mane, Marshmello, Lana Del Ray and The Killers, as well as the final of the Yasalam Emerging Talent Competition.

But the races and official concerts are only one part of it. During the event every possible venue on Yas Island turns into a party destination, with party planners like BASE, Candypants, The Rich List and more taking over all the best venues at Yas Marina, including buzzing bars such as Iris and Casa De Cuba, until the early hours.

MAD on Yas Island is another key place to head to late in the evening, and while this year's line-up of guest artists is yet to be announced, we are expecting there to be some huge names on the list. Last year the superclub was packed out for the performances from French Montana and Nelly and this year it should be just as awesome.

But the buzz and excitement isn't just restricted to Yas Island. So many venues throughout the city will be hosting viewing parties and playing the big race up on the big screens. So whether you want to watch the big race from a sun lounger at Saadiyat Beach Club, celebrate with a special Grand Prix brunch at COYA or even watch the race from the deck of a super yacht (just imagine the Insta posts), you can take your pick from so many cool experiences.

In the last issue we brought you all the details of the foodie campaign Pit Stop Menus and more Race Week restaurant promotions, and these foodie deals and offers continue throughout Formula One Weekend.

With so many parties, events, brunches and offers to make the most of, the only tricky bit is deciding which ones to check out.

So, to help you plan your weekend we've put together our guide to how to make the most of Formula One Weekend, covering everything from the drivers taking part, to the best brunches on offer.

Enjoy the ride.

YASALAM CONCERTS
Marshmello
Thursday November 28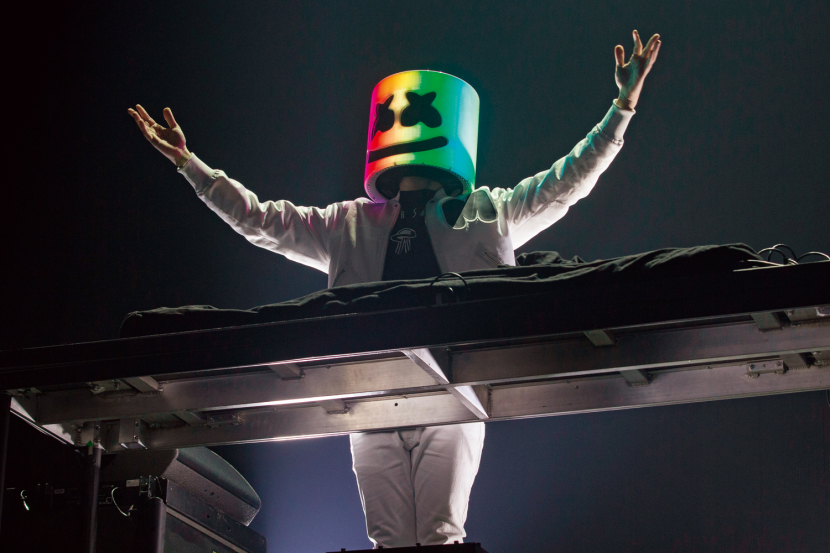 Kicking-off the weekend on Thursday November 28 is a performance by multi-platinum selling DJ and music producer Marshmello. Known for his striking white helmet that masks his identity, he most recently performed a massive virtual concert through the video game Fortnite (pretty clever, right?). If you ever listen to the radio then you'll definitely know his tunes as he is everywhere at the moment. His famous collaborations include the catchy track Happier with British band Bastille (who also played in the capital earlier this year), Silence with American RnB artist Khalid and Wolves with pop princess Selena Gomez. Other songs you'll definitely be singing along to include his own tracks Alone and Keep It Mello featuring Omar LinX. His show is sure to be an exciting way to dance your way into the weekend and set the tone for the next three artists.
Future and Gucci Mane
Friday November 29
US rappers Future and Gucci Mane will be taking to the stage on Friday November 29. Grammy Award winner Future is best known for his songs Mask Off, Low Life, Love Me and Turn on the Lights. American rapper and Grammy Award nominee Gucci Mane is known for his hits Wake Up In The Sky, I Get The Bag and I Heard. The duo will perform in the place of Travis Scott who pulled out of the concerts due to "unforeseen circumstances".
Lana Del Ray
Saturday November 30
On the Saturday of Race Weekend the husky-voiced singer is making her Abu Dhabi debut. Music fans have been falling in love with the talented American since she first uploaded her self-made videos to her signature songs Video Games and Blue Jeans to Youtube back in 2012, and since then she has become a massive star. There won't be a dry eye in the house as she performs emotional tracks like Born to Die and Young and Beautiful, and we also can't wait to hear her blast out her other moving songs like Summertime Sadness, Lust For Life, Ride and Love. The show is part of her tour to promote her sixth studio album, which was only recently released in the summer, but we can still expect her to play all our favourites too. Currently on her fifth world tour, this lady really knows how to captivate an audience and she will leave you amazed.
The Killers
Sunday December 1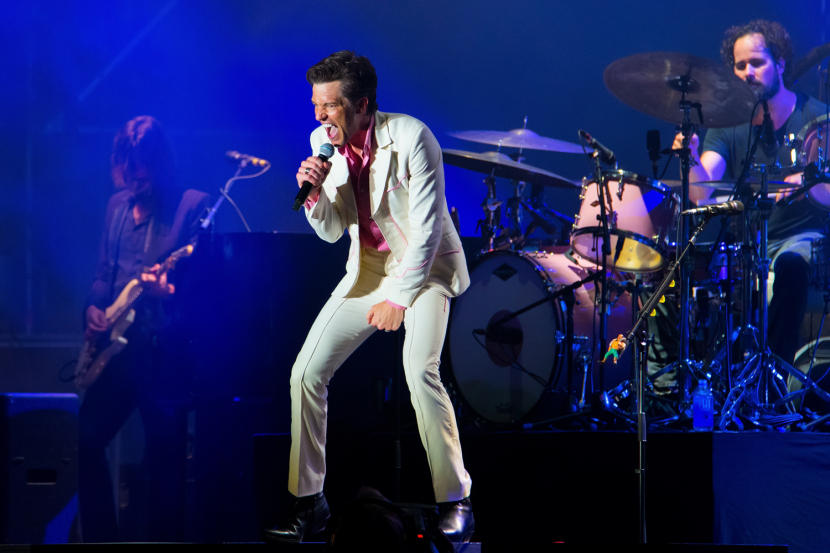 Race Weekend will come to a close in a typically spectacular style on Sunday December 1 with a performance from rock band The Killers. The American rockers really are a household name, and we can't imagine that many people in the world don't know every word to Mr Brightside and Somebody Told Me (or is it just us who danced to these songs on every single night out at university?). It's been ten years since the band last performed in Abu Dhabi (at Emirates Palace in 2009), and we really can't wait to welcome them back. If you want a taste of the treat we're in for you can watch the videos of the band headlining the UK's Glastonbury festival this summer, and we've had our playlists of their biggest hits set up since it was first announced that they were the Sunday-night Yasalam act back in July. Get ready to jump about to Human, When We Were Young, Read My Mind, The Man and all the rest of the group's biggest hits.

THE PARTIES
Amber Lounge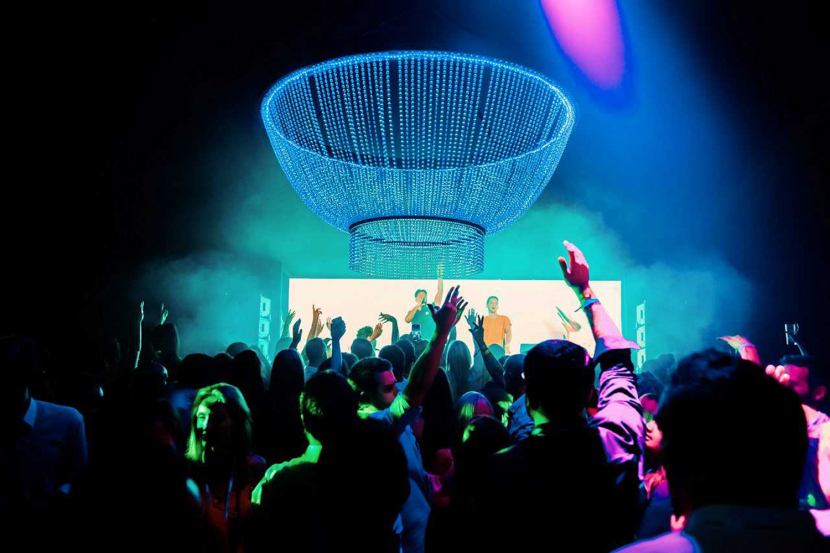 The legendary star-studded party is back again this year with DJ Sigma as the headline DJ over the weekend. Two-day packages and VIP tables are available, and if you want to mingle with celebs and F1 drivers then this is definitely the place to be. New to 2019 is the Saturday night yacht party (it looks so good it's ridiculous), and the VIP after party following the big race on Sunday is set to be one of the biggest parties of the year.
Prices vary. Nov 30-Dec 1. Yas Island, www.amber-lounge.com/abudhabi.
BASE
Dubai's super-club has announced a big line-up for F1 weekend from November 29 to December 1. On Saturday November 30, multi-platinum rapper Tyga, known for his hits Taste, Juicy, Girls Have Fun and Swish will take to the stage to perform, and then bringing the party to a close on Sunday December 1 will be songwriter, producer and actor Trey Songz. You can find BASE above Cipriani on Yas Island, and you really won't want to miss it.
Prices TBC. Nov 29-Dec 1, 11pm onwards. BASE, above Cipriani, Yas Marina, Yas Island, www.basedubai.com.
Saadiyat Beach Club
Proving that all the best Grand Prix parties aren't just taking place on Yas Island, the fashionable beachside venue will be hosting brunches all weekend and then screening the big race live on Sunday. So, if you fancy chilling in the pool or on the cabana beds while you're watching the big race, then get yourself over to Saadiyat Island. The brunches run from 1pm to 4pm on the Friday and Saturday, while Sunday is just one big party as the action unfolds.
From Dhs299 (brunch), Dhs250 (viewing party), Dhs350 (viewing party per couple). Nov 29-Dec 1. Saadiyat Beach Club, Saadiyat Island (02 656 3500).
The OKOKO Pool Party
The new and shiny W Hotel Abu Dhabi - Yas Island is really making a splash during F1 weekend. The OKOKO Pool Party will take place at The Wet Deck on Friday November 29, Saturday November 30 and Sunday December 1 with sets from international DJs including Sandy Riviera, Faithless and Claptone. Tickets to the three-day party start from Dhs500 per person.
From Dhs500. Nov 29-Dec 1. W Hotel Abu Dhabi - Yas Island, www.wrevup.com/F1.
The Rich List
W Abu Dhabi – Yas Island really is pulling out all the stops over Race Weekend. Luxury party The Rich List will be happening in the stylish venue and although the performing DJs are yet to be announced, we can definitely expect the line-up to feature plenty of big names (last year David Morales, HXNNYXO and The Mambo Brothers were behind the decks). Entry starts from Dhs800 for a ladies pass, while VIP passes will set you back Dhs2,000.
From Dhs800. Nov 29-Dec 1 noon-midnight. W Hotel Abu Dhabi - Yas Island, www.richlistgroup.com.
THE BRUNCHES
Candypants
Back for the third year, the Social Pit Lane brunch by party planners Candypants (they put on some of the biggest bashes in the UAE) will take over Casa De Cuba at Yas Marina with a four-hour all-inclusive brunch every day from Thursday to Sunday. Then, once the brunches are out of the way everyone is invited to join in the after party until 3am. If you've always dreamed of watching the Formula One from a yacht (would there actually be anything better in the world?), you can do just that from The Trackside Mega Yacht on along with a whole twelve house of premium food and beverages. Sounds like just a standard weekend really…
From Dhs499 (brunch) Nov 29-Dec 1. Yas Marina, Yas Island, www.candypants.events/race-week-2019/.

Filini Garden
The popular bar is embracing the Abu Dhabi Grand Prix with back-to-back Formula One-themed brunches. The Fast and the Furious weekend starts with nibbles and drinks during the Filini Supper Club brunch on Thursday night, and then you can enjoy further brunching action with antipasti, pizzas, pastas and more on the Friday and Saturday. There's lively after-race parties going on all week too, featuring entertainment by the resident DJ, a saxophonist, and a drummer.
From Dhs225 (Thu, house beverages). Dhs200 (Fri-Sat soft drinks), Nov 28-Nov 30. Radisson Blu Hotel Abu Dhabi, Yas Island (02 656 2000).
Hidden Brunch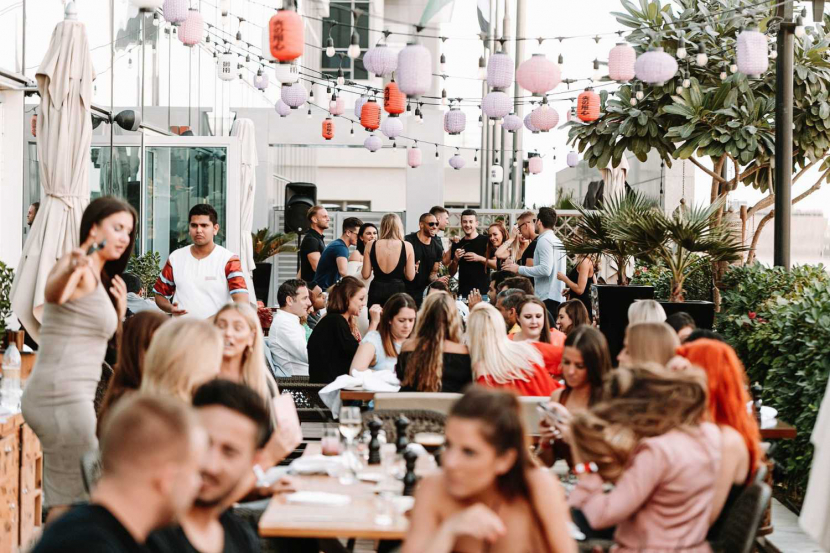 Dubai's Hidden Brunch will be setting up at Iris Yas Island during Race Weekend and offering three days of pop-up brunches. A menu of international dishes will be on offer as well as free-flowing beverages, plus brunch-goers will also get to keep the party going with free access to the after party.
From Dhs499 (Fri & Sat), from Dhs599 (Sun). Nov 29-30 1pm-4pm, Dec 1 2pm-5pm. Yas Marina, www.hiddenbrunch.com/race-weekend.
Ramusake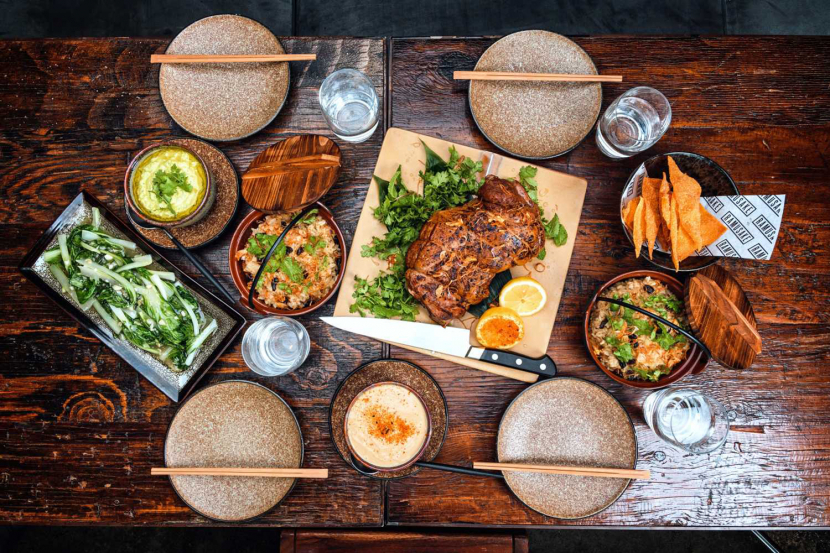 Popular Japanese eatery Ramusake is hosting a five-day pop-up at W Abu Dhabi – Yas Island. Taking place from November 27 to December 1 and overlooking Yas Marina Circuit, you can get your fill of modern Japanese cuisine and beverages as well as live music from international DJs and performers. Various packages are available for the day and evening events throughout the weekend, with prices starting from Dhs800 for a set menu dinner on the Wednesday and Thursday and also for the brunch on Friday. Or, if you want to enjoy Japanese specialties while watching the big race, you can do so for Dhs1,500.
From Dhs800. Nov 27-Dec 1. W Abu Dhabi – Yas Island, Yas Island, www.ramusake.ae.
Secret Brunch
Also taking place at the W Abu Dhabi – Yas Island, the Secret Brunch from Dubai's Secret Parties will be happening from Friday November 29 to Sunday December 1. Packages include access to a four-hour brunch and drinks, with entertainment from guest DJs including Hardeep, Chris Wright, Nicky Cartel, Danny Whitlock and Jon Besant. You'll also get a great view of the track to watch the practice, qualifying and the big race. Prices start from Dhs1,500 for a silver package on Friday and Saturday and these also include concert tickets to Travis Scott and Lana Del Rey respectively, meanwhile Sunday packages start from Dhs3,700.
From Dhs1,500. Nov 29-Dec 1. W Abu Dhabi – Yas Island, Yas Island, www.secret-parties.com/secretbrunchf1abudhabi.

Get a room
Hotels on Yas Island so you can stay close to the action

It's that time of year where people from all over the world descend on Yas Island for the Abu Dhabi Grand Prix.
If you're a visitor or tourist then you'll no doubt be looking for somewhere cool to stay while you enjoy all the races, concerts, parties and brunches, but luckily there is no shortage of great options.

Yas Island is home to a number of hotels from inviting three-star to luxury five-star locations to offer a welcoming stay whatever your budget, and all position you just a walk or short taxi ride away from all the action.

So here is our quick guide to the island's hotels and the deals you can get for two adults staying for four nights from Nov 28 to Dec 2. All prices, which include taxes and charges, were correct at time of publishing.
Centro Yas Island
Popular with business travellers as well as families, Centro Yas Island is ideal for a short stay on Yas Island. With 259 rooms, all decked-out with contemporary décor and all the services you'll need, the venue is close to Yas Beach and walking distance from Yas Marina and Yas Marina Circuit. Plus, there's an inviting outdoor swimming pool and a 24-hour gym to keep you entertained when you're not at the track.
Four nights from Nov 28 to Dec 2 costs around Dhs7,600 for two adults (02 656 4444).
Park Inn by Radisson Abu Dhabi, Yas Island
This plush hotel couldn't be more convenient for racegoers with its great location. Within a short walking distance from Yas Beach and the Yas Marina Circuit it's a great base for F1 Weekend and right in the thick of the action. With 204 rooms, many that include scenic views over Yas Links Golf Course, the Gulf and Yas Marina, it's a great place to unwind when you need a break from the high-octane motorsport. You can't stay here without checking out the Mexican eatery Amerigos.
Four nights from Nov 28 to Dec 2 costs around Dhs10,587 for two adults for a standard room (02 656 2222).
Radisson Blu Hotel Abu Dhabi, Yas Island
There is only a handful of rooms left at this popular hotel so you better act fast before they all go. With 397 rooms, all boasting great views of Yas Island or the Gulf, it's a great place to settle in-between trips trackside. Plus with an infinity pool, tennis courts and a spa you can really find time to relax. You can't stay here without checking out Filini Garden, which offers amazing Italian food as well as plenty of deals and events. Plus, with Belgian Café, Mint and Shams Pool Bar you will never be short of places to refresh yourself.
Four nights from Nov 28 to Dec 2 costs around Dhs6,479 for two adults for a superior room with a sea view (02 656 2000).
Yas Island Rotana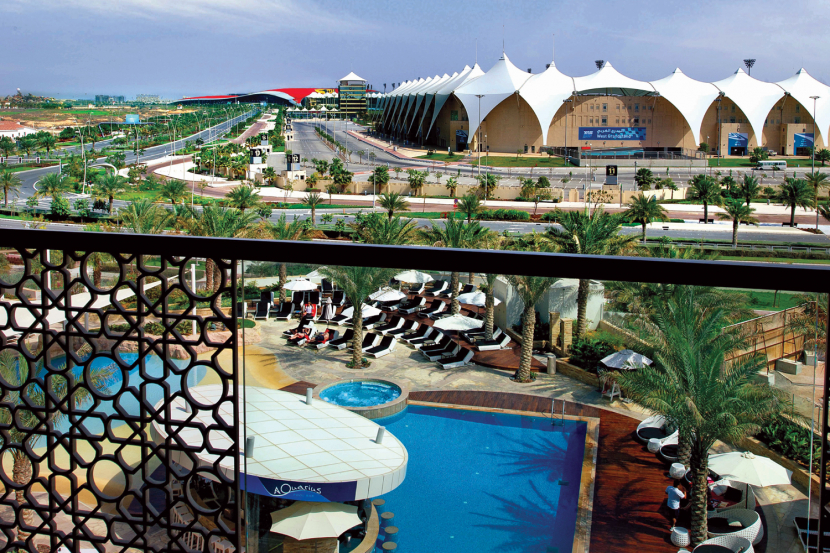 This welcoming hotel is another centrally located venue that's a stone's throw away from the action and within walking distance of the main attractions. It has 308 spacious rooms, including rooms to suit every budget and requirement. This venue has an impressive food and drink offering too, with a string of great options for when you get hungry.You might like to try the delicious Indian eatery Rangoli, the Blue Grill steakhouse or the New York-style Y Bar sports bar.
Four nights from Nov 28 to Dec 2 costs around Dhs11,350 for two adults in a premium room with a king bed (02 656 4000).
W Hotel Abu Dhabi – Yas Island
You couldn't be any closer to Yas Marina Circuit than when you stay at this luxury hotel. As the only hotel in the world that overlooks a Formula One track, you really feel like a part of the action when booking a stay during the Grand Prix. Its stunning LED façade makes it instantly recognisable, and, as it's launching in time for the F1, you can expect the place to have an extra buzz of excitement. There's also a host of great dining and nightlife options and it is certainly one of Abu Dhabi's top destinations. Offering high levels of luxury and in a prime location, prepare for this to be at the top end of your budget.
Four nights from Nov 28 to Dec 2 costs around Dhs32,839 for two adults in a room with a circuit view (02 656 0000).

TUCK INTO PIT STOP MENUS
Try the city's best restaurants during Race Week

It wouldn't be an Abu Dhabi event if there wasn't food involved.
With that in mind, we've teamed up with some of Abu Dhabi's very best restaurants and the Department of Tourism and Culture – Abu Dhabi, to bring you Pit Stop Menus.

The idea is simple – each restaurant will offer a special set menu until December 2 to showcase its very best dishes. All you need to do is decide which one (or two, or three, or ten…) you want to go to and tuck in. With the likes of Hakkasan, Roberto's, Tamba and Catch involved, you're really going to be spoiled for choice.

Add in more incredible venues such as Alba Terrace, Cho Gao, KOI and Namak by Kunal Kapur and you have the recipe for a very busy (and filling) Race Week indeed.

Here are seven of our top picks to try during Race Week.
Amerigos Mexican Bar & Restaurant
This Yas Island restaurant is a friendly and chilled-out spot for a bite to eat. It's had a revamp recently and now the dining room is bright and colourful with cool Mexican-themed art covering the walls, while the terrace is surrounded by palm trees and fairy lights and offers views over Yas Links. The limited-edition menu features super satisfying plates like chicken or vegetable fajitas, tuna salad and sweetcorn cakes.
Dhs230. Daily noon-1.30am. Park Inn by Radisson Abu Dhabi, Yas Island (02 656 2000).
Catch
With an incredible location on the Corniche overlooking the crystal clear waters of the Arabian Gulf, Catch definitely has some of the best views in town and it's a great place to grab a bite to eat, too. Make your way there on Race Week and you can enjoy a three-course menu for Dhs199 and take your pick from a host of dishes including sea bass ceviche, gyoza, miso-marinated salmon, wok-fried noodles, chocolate fondant and more.
Dhs199. Daily noon-1am. Nation Riviera Beach Club, Corniche West (02 611 0909).
Dahab Restaurant & Lounge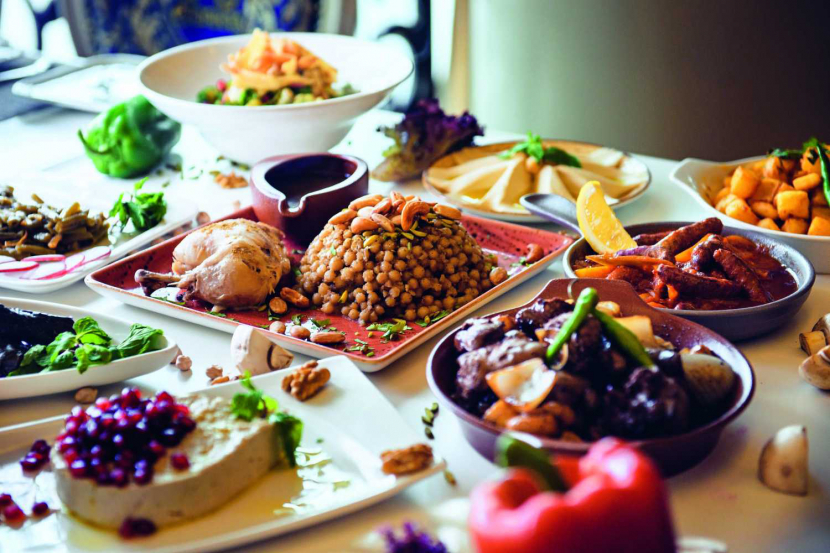 With regular live music nights, a wide open terrace and an extensive menu of Lebanese specialties, Dahab is one of the best places to go in Abu Dhabi for Middle Eastern food and a good time. Over the next few weeks you can try four courses of authentic dishes including hot and cold mezze, mixed grills and traditional desserts.
Dhs200. Daily 7pm-3am. Hilton Capital Grand Abu Dhabi, Sheikh Rashid Bin Saeed Al Maktoum Street Road (02 667 4446).
Mazi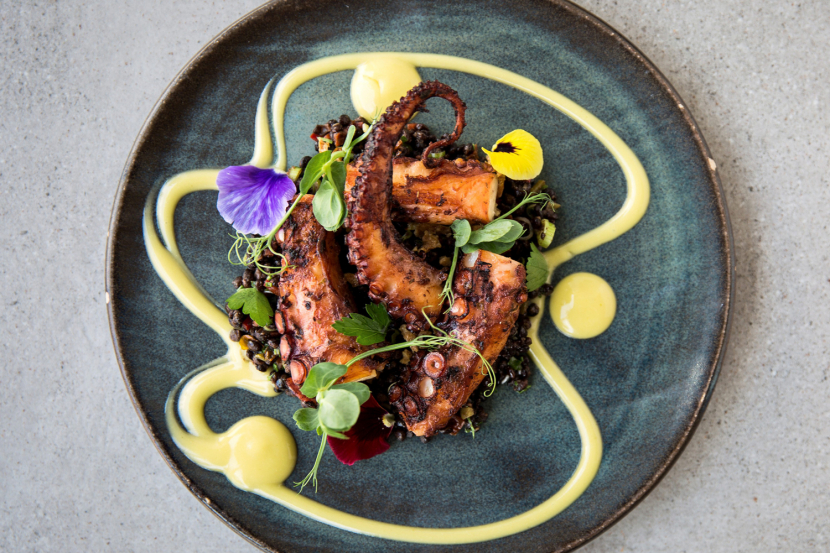 This New Greek restaurant has already made an impression on the capital. During Race Week it's offering a smashing set menu of favourites for Dhs200 per person, making it a great way to try this excellent addition to the Abu Dhabi dining scene for the first time.
Dhs200. Open Sun-Thu 4pm-midnight; Fri-Sat noon-midnight. The St. Regis Saadiyat Island Resort, Abu Dhabi (02 304 8145).
Pachaylen
At Pachaylen you can always expect to be served fresh, authentic and vibrant Thai food. The dining room is super pretty and glamorous, and with a spot on the Eastern Mangroves you can always go for a stroll after your meal and admire this amazing area of natural beauty. The Pit Stop promotion on offer includes a grea regular or vegetarian set menu, which includes dishes such as spicy seafood soup, steam seabass and beef massaman curry for meat eaters, and there is Thai green tofu curry, wok-fried aubergine and vegetable dumplings for the veggies out there.
Dhs199. Daily 7pm-11pm. Eastern Mangroves Hotel and Spa by Anantara, Salam Street (02 656 1000).
The Grill
Found at the Marriott Hotel Al Forsan in Khalifa City, this sophisticated restaurant offers fine dining at its best. The cuts of meat are amazing, but it also produces salads, fresh seafood and impressive desserts exceptionally well too. The Pit Stop menu features three courses including starters of The Grill Salad and grilled octopus, mains of wagyu steaks and salmon, plus chocolate soufflé and spiced pineapple for dessert.
Dhs299. Daily 6.30pm-11.30pm. Marriott Hotel Al Forsan, Khalifa City A (02 201 4131).
VaKaVa
The latest South American restaurant to open in Abu Dhabi has a very colourful and Insta-worthy dining room. The Latin-inspired plates are presented with style and a bit of a drama (we're talking about the smoking guacamole in particular), and every dish is expertly made. The set menu includes hot and cold starters like beef empanada and the previously mentioned smoking guac, plus mains like Chilean sea bass and veal ribs, with creamy tres leches cake for dessert.
Dhs320. Mon-Sat 7pm-11pm. Jumeirah at Etihad Towers, Corniche West (02 811 5666).

GUIDE TO WHO'S DRIVING
All the drivers racing at this year's Abu Dhabi Grand Prix

The driver's championship has already been tied up well before the last race of the season. Lewis Hamilton sped towards a sixth championship, becoming the most successful British F1 driver of all time. He is now just one championship away from equaling Michael Schumacher's record of seven driver's championship wins and he shows no sign of slowing down any time soon.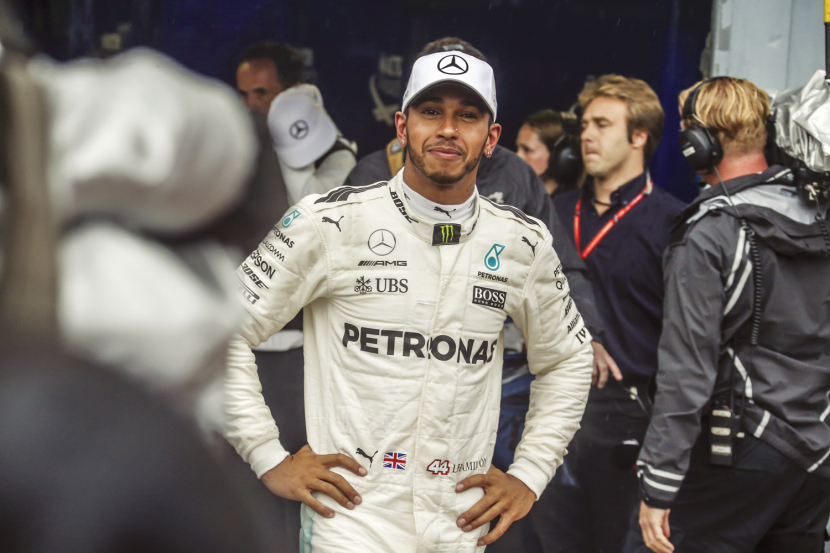 The constructor's championship has also been decided with Mercedes successfully defending the title and with Hamilton and Valtteri Bottas behind the wheel, it's been a huge year for the drivers and Mercedes.

Hamilton has won the past three driver's championships and five of the last six, while Mercedes is on a five-year streak when it comes to the constructor's championship.

Despite the titles already being decided the Abu Dhabi Grand Prix is still set up to be a fascinating race as the 2019 Formula One season comes to a close.

Other drivers in the running are becoming tired of watching Hamilton win and Max Verstappen has even called Hamilton's reign as champion "boring" as the young Dutchman aims to knock him off his throne.

It's going to be a battle at Yas Marina Circuit and Hamilton will be looking to shake off the challenges from Formula One's young guns and clinch a fifth race win in the UAE capital.

Ready for the race? Here are all the drivers heading to Abu Dhabi this year.
Alfa Romeo
Former Ferrari driver Kimi Raikkonen and Antonio Giovinazzi have had a disappointing season this year and they now find themselves in the bottom half of the driver's championship standings with little to shout about this season. Raikkonen has previously won the Abu Dhabi Grand Prix (back in 2012), but the pair will be looking to put this season behind them and focus on turning around their fortunes in 2020.
Ferrari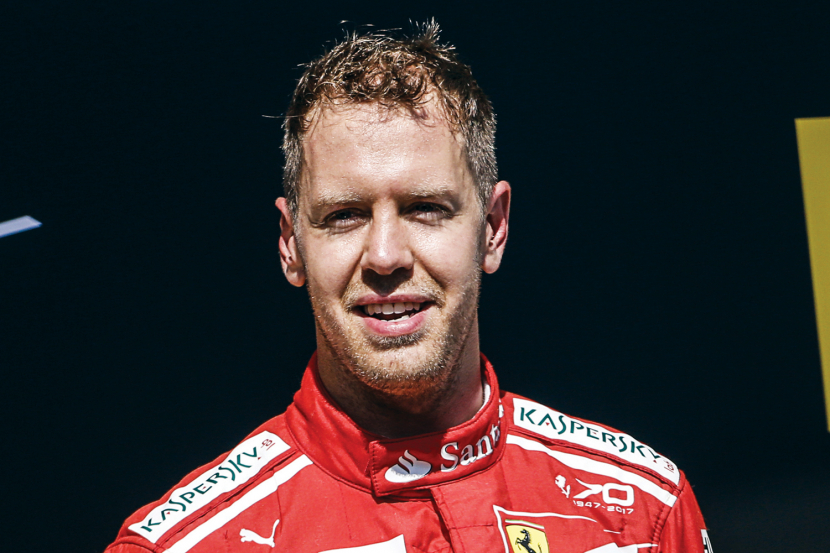 Sebastian Vettel has enjoyed great success at the Abu Dhabi Grand Prix in past years, with three race wins in 2009, 2010 and 2013, and he finds himself in the top five this year after a good season behind the wheel. Teammate Charles Leclerc has outshone the German on the track this year and stands only behind Hamilton and Bottas in the standings after wins in Belgium and Italy.
Hass
It's been a season to forget for Kevin Magnussen, whose high point of the year came in the opening race of the season (he finished in sixth place in the Australian Grand Prix). It's also been one to forget for Romain Grosjean who retired from races seven times this season leaving him a frustrated figure.

McLaren
It's hard to take the wheel from Fernando Alonso but Carlos Sainz has taken on the task well and he has had a decent debut season for McLaren, with consistant results across the board. Teammate Lando Norris has endured an average season for McLaren but finds himself looking to secure a position in the top half of the standings by finishing his debut season with McLaren strongly.
Mercedes
What more is there to be said about Mercedes and the dynamic duo or Hamilton and Bottas? Formula One can be split into Mercedes and the chasing pack, with these two proving to be the best in the business and leaving all others in their trail.
Racing Point
Mexican driver Sergio Perez has had a good season achieving his highest race finishing position, sixth place, which he has achieved twice in the Azerbaijan and Belgian Grand Prix's, after joining the team this season from Force India. For teammate Lance Stroll there's not been much to shout about other than a fourth-place finish at the German Grand Prix.
Red Bull Racing
Max Verstappen is certainly one to watch in the sport, with his aggressive style and big personality overshadowing his skills at times. He's yet to really push Hamilton but it's probably only a matter of time. The Dutchman rarely finishes outside the top four and with teammate Alexander Albon enjoying a strong end to the season, things bode well for 2020 at Red Bull Racing.
Renault
It's been a real mixed bag for Daniel Ricciardo who endured a torrid start to the season, retiring from four races and being disqualified alongside teammate Niko Hulkenberg at the Japanese Grand Prix. For Hulkenberg it's not been a glittering year either and he will likely look back at the Italian Grand Prix and a fifth-place finish as a season-high.
Torro Rosso
Pierre Gasly endured a controversial season after being dropped by Red Bull following the Hungarian Grand Prix for not achieving results alongside Verstappen. Instead he represented Torro Rosso for the remainder of the season. Daniil Kvyat will look back on a podium finish in the German Grand Prix as a high point.
Williams
Robert Kubica and George Russell have had a difficult year. Kubica only secured his first point in the season at the German Grand Prix with a tenth-placed finish and will leave Williams at the end of the season. Russell is pointless and at the bottom of the driver's championship standings.

Yasalam Emerging Talent Competition 2019
While Yasalam is mainly about bringing the biggest names in the music industry to Abu Dhabi, it also gives local emerging artists the chance to shine. The Yasalam Emerging Talent Competition 2019 had more than 200 entries and after a careful process of narrowing down the entrants, the top three will perform in the grand finale of the competition at the Village area at du Arena on the Thursday of Race Weekend. Finalists DB Gad, Ibby VK and Xenai have undergone weeks of training and workshops, and now we can watch them take part in the most important performance of their lives on Yas Island. Whoever bags the title will be in with a chance of being signed by a record label, and all three are sure to put on an unforgettable show.

Head to timeoutabudhabi.com/pitstopmenus for details of all the offers. For more on Abu Dhabi Culinary Season follow @ADculinaryseason on Facebook and Instagram, and the hashtag #ADculinaryseason.
Be the first to get all the latest Abu Dhabi news, reviews and deals into your inbox by signing up to our free
newsletter
,
click here to sign up
.