A roaring fire, Christmas jumpers, your best pals and Cliff Richard on the stereo, four things that make the festive season great. Well, maybe not that last one. Cliff or not, pubs make a great place to meet your mates for a catch-up during the festive season, so what better time to revisit our top ten pubs of 2018? Here are the runners and riders from our Music & Nightlife Awards 2018.
Brauhaus
A frankly brilliant German bar in the Beach Rotana. The dark woods, traditional music and wide range of Bavarian hops and food make this an ideal place in which to tuck yourself away in the corner and have a few drinks while putting the world to rights.
Beach Rotana Abu Dhabi, Al Zahiya (02 697 9000).
Cooper's Bar and Restaurant
Our current Best Pub in Abu Dhabi is the quintessential home away from home. We know the Christmas tunes will be pumping in here, so forget about the worries of the working week and let your hair down, all the while enjoying the super drinks deals.
Park Rotana Abu Dhabi, Khalifa Park area (02 657 3325).
Fado Irish Pub & Restaurant
Christmas wouldn't be Christmas without you having a go at wailing away like Shane McGowan singing The Fairytale of New York, and where better to do that than in an Irish pub? The music in here is super, the staff are friendly and the deals are good. Definitely one to check out over the festive season.
Oryx Hotel, Khalidiya (02 692 2219).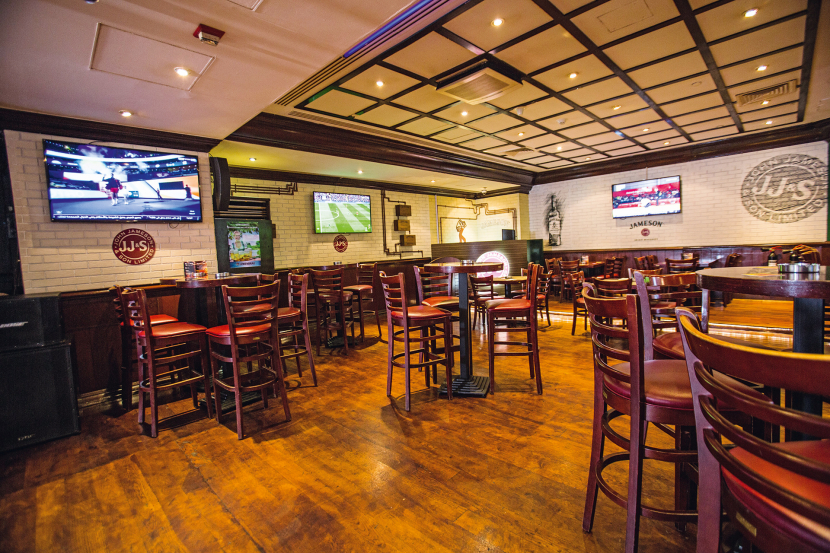 Heroes
Pretty much the home of The International Playboys, the multi-Time Out Award-winning live band. Almost every night of the week you can find them playing pop and rock classics and massive hits in here. We also know they're likely to slip on a Santa outfit and do a set of festive favourites as we approach December 25.
Crowne Plaza Abu Dhabi, Sheikh Hamdan Street (02 616 6132).
McGettigan's
Perhaps the ultimate Abu Dhabi pub for a Christmas night out with mates. If this is where you choose to head during December you can be sure that it'll be full of workmates (and proper mates) having an absolutely brilliant night out, enjoying the Black Stuff, the regular live music and a good
old chinwag.
Al Raha Beach Hotel & Resort, Channel Street (02 652 4333).
PJ O'Reilly's
You need to get along here to check out the super menu of pub grub, especially the traditional Irish breakfast. Planning an early meet-up with the lads and lasses accompanied with a bite to eat. We recommend dropping by this legendary venue. Make it a Monday and it's happy hour for a whopping 13 and a half hours. Get in!
Le Royal Méridien Abu Dhabi, Sheikh Khalifa Street (800 101 101).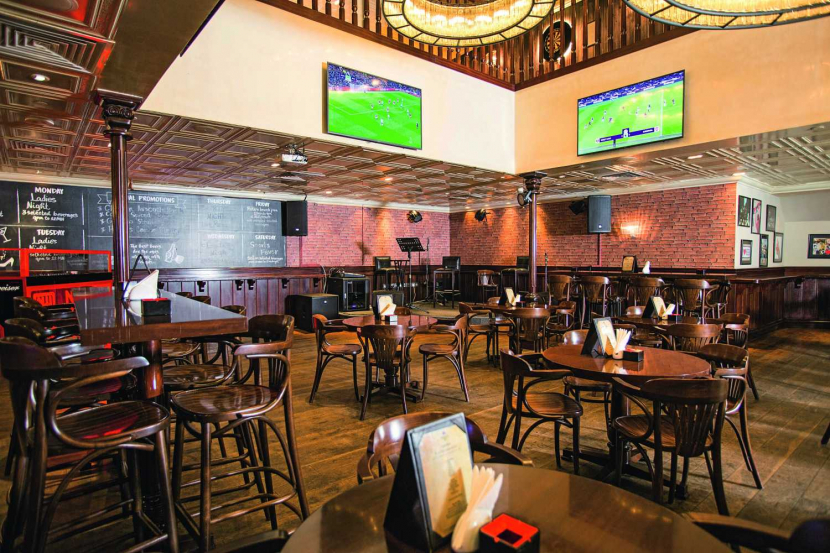 Porters English Pub
Another excellent place to catch some live music, Porters is a welcoming spot that often has deals on and has a cracking happy hour. The two-storey English pub is prime night out material. If you think we're joking, head down yourself to check it out.
Grand Millennium Al Wahda, Hazza Bin Zayed Street (02 495 3936).

The Captain's Arms
With its cracking beer garden (with regular bands performing in it), this cosy, no-frills,
low-ceilinged pub is perfect for a Yuletide natter with your mates. Another one with exceptional happy hours and a very good fish and chips, this veteran on the Abu Dhabi pub scene is one that deserves your attention.
The Village, Le Méridien Abu Dhabi, Al Zahiya (02 644 6666).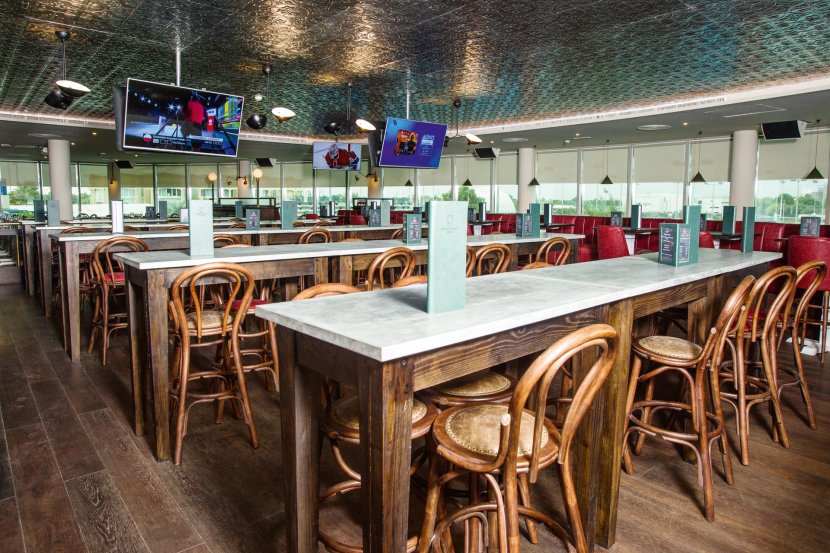 The Sportsman's Arms
With a slightly more modern feel than most on this list, this Zayed Sports City venue is a cracking place to go if you are meeting friends who have kids. It's incredibly family-friendly, though that doesn't usually spoil any kid-free groups' fun. It's very laid-back and has excellent Irish-American food on offer.
International Tennis Centre, Zayed Sports City (02 447 1066).
Victor's Bar & Restaurant
We love a pub with a good central bar, it makes us feel like we're in an episode of Cheers. So, even if you have no mates to meet, maybe this place should be on your list. Pull up a stool, find out what's on happy hour and see who you can strike up a conversation with. Why not? It's Christmas after all.
Hilton Capital Grand Abu Dhabi, Sheikh Rashid Bin Saeed Street (02 666 5508).
Be the first to get all the latest Abu Dhabi news, reviews and deals into your inbox by signing up to our free
newsletter
,
click here to sign up
.