It might be a sign that we're getting old (or just very lazy) but we love it when a bar has lots of nice comfy seats. While some nights we never want to leave the dancefloor, on others we just want to sit back, relax, have a couple of beverages and chat to friends.

Although there are many places to party in Abu Dhabi, we are also blessed with countless chic lounge bars. So here's our guide to some of the classiest lounges in the capital.
Barfly by Buddha-Bar
Part of the world-renowned Buddha-Bar family, this lounge is as trendy as you'd imagine it to be. The concept is, of course, slightly pretentious. We mean, nobody knows what a 'neo-baroque mystic lounge' actually is, but that's not the point. Located in the Venetian Village, this is one of the most stylish places in town for a night out. Head to the outdoor seating area to watch the sun set over the canal and feel like a celebrity.
Open daily, Sun-Thu and Sat 6pm-1am. Fri 1pm-2am. Venetian Village, The Ritz-Carlton Abu Dhabi, Grand Canal, Knor Al Maqta (056 177 7557).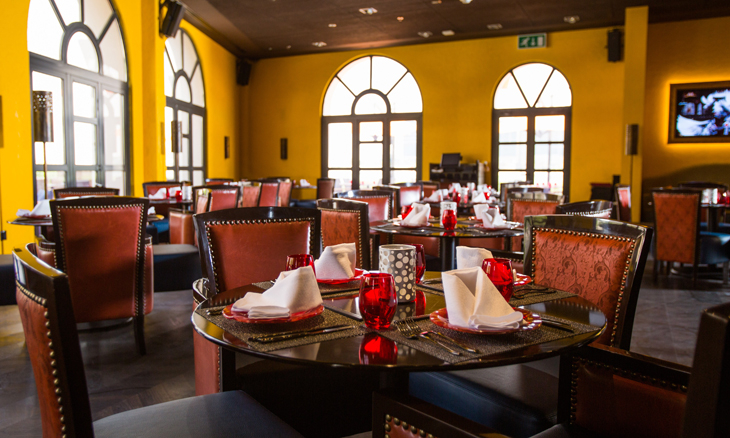 BU!
Everyone seems to love this Latin-inspired bar and restaurant, and there are many very sensible reasons for that. It's impossible to step into this swanky bar and not feel that bit happier. The interior is as on-trend as it's possible to be, the atmosphere is buzzing and the tunes are on fire. Plus, the tacos are incredible and the ladies night is one of the most popular in town.
Open daily noon-3am. The Hub at The Mall, World Trade Center Abu Dhabi (02 666 8066).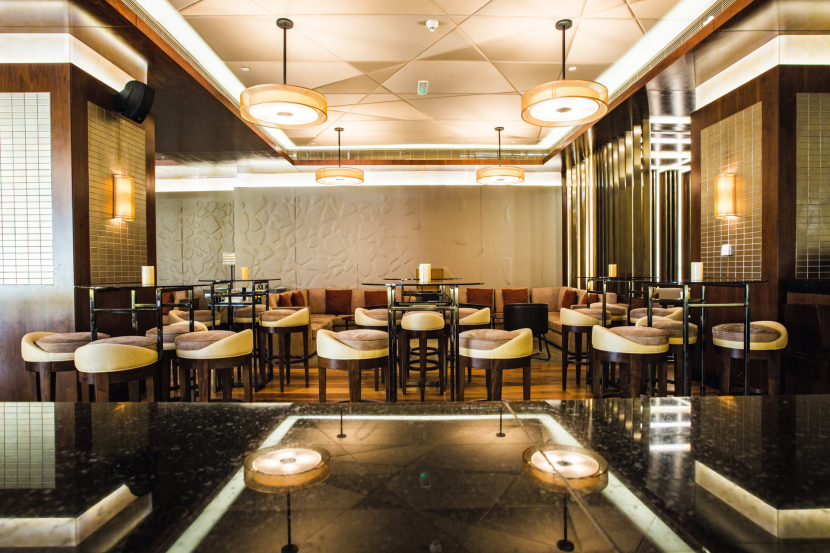 Caramel Restaurant & Lounge
Obviously this upmarket establishment had to make its home on Saadiyat. Where else could match the class and grandeur? But don't let that intimidate you, this is a welcoming and friendly place to meet your friends. It also has sensational views and quality snacks like wagyu beef sliders and mac 'n' cheese with truffle oil.
Open daily Sun-Wed 6pm-2am, Thu & Fri 6pm-3am, Sat noon-midnight. The Collection at The St. Regis Saadiyat Island Resort, Abu Dhabi (02 678 3344).
Couture Lounge
Not all the best hangouts are found in the heart of the city. We love the purple lighting and gold chairs here, it's every bit as opulent as it sounds. But when is a bit of bling not a good thing? This isn't the place for a lively blowout, but if you want fine bubbly and mixed drinks in a sophisticated setting, it doesn't get much better than this. The outdoor terrace is gorgeous as well.
Open daily 5pm-1am. Marriott Hotel Al Forsan, Al Forsan International Sports Resort (02 201 4131).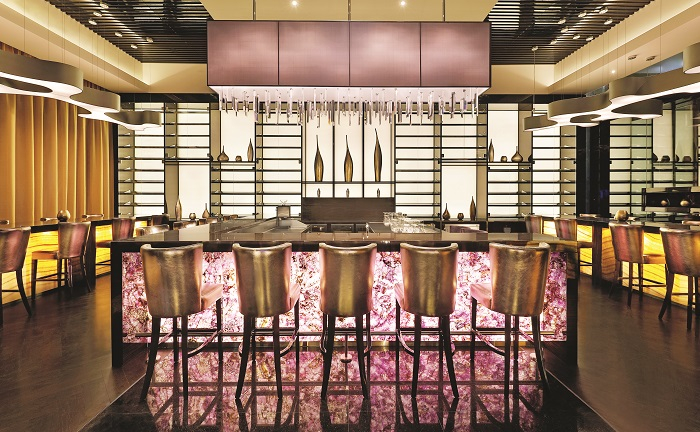 Iris
Yas Island isn't just the place for full-on night clubs like MAD (which, let's face it, can be a bit, well, mad sometimes). Iris offers a swanky bar and outdoor area with views over Yas Marina. There's a relaxed vibe that's hard to beat. Head down after work to watch the sunset and treat yourself to the enormous cheese platter (it's for sharing but we won't judge you).
Open Wed-Sun 6pm-3.30am. Yas Marina, Yas Island (055 160 5636).
Pisco Lounge
Not content with just having of the most talked-about brunches and delicious food menus in the city, our current Restaurant of the Year also has a magnificent bar area, in fact it won the award for Best Lounge Bar at our Music & Nightlife Awards 2018. With expert mixologists keeping you refreshed all night long, COYA's tastefully decorated bar is the kind of place you will want to return to again and again. The mixed drinks are excellent, and the amazing tunes from the DJs and live bands will make one quick drink turn into several hours.
Open daily Sat-Sun & Wed noon-12.45am, Mon noon-2.45am, Tue, Thi, Fri noon-1.45am. The Galleria, Al Maryah Island (02 306 7000).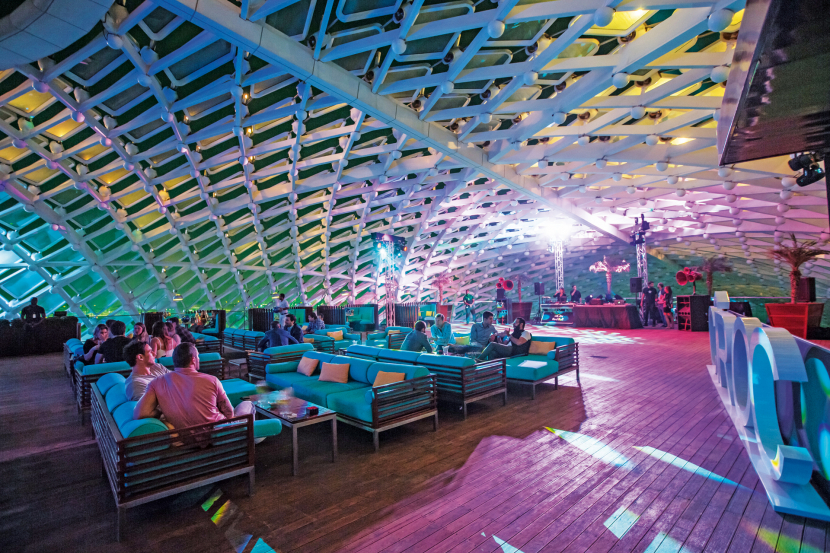 Skylite Rootfop Lounge
One of Abu Dhabi's most impressive lounge bars has now reopened. Skylite Rooftop Lounge, on the top of Yas Hotel is covered by an ever-changing coloured nest, giving amazing views over Yas Marina Circuit.
Skylite Rooftop Lounge, Yas Hotel Abu Dhabi, Yas Island (02 656 0600).
Be the first to get all the latest Abu Dhabi news, reviews and deals into your inbox by signing up to our free
newsletter
,
click here to sign up
.