It's fast approaching that time of year when we all wish we were German.
Maybe it's the mouth-watering food, the free-flowing hops or the energetic traditional music, but Oktoberfest is always sure to be a whole lot of fun.
We might be thousands of miles from Munich but Abu Dhabi has shown in previous years it can party like the best.
And we expect this year to be bigger and better than ever before as the UAE capital hosts a month of unmissable events.
The dates for Germany's widely celebrated folk festival are somewhat flexible in Abu Dhabi this year, meaning there's no danger of the fear of missing out.
So kit yourself out in lederhosen, grab a pretzel and head to your nearest giant tent – we've got some celebrating to do.
Here's a few of the best Oktoberfest 2018 events to enjoy.
An all-time classic at Brauhaus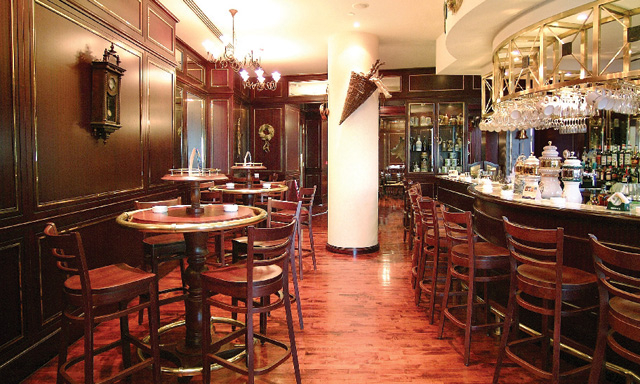 The Beach Rotana hotel has been throwing Oktoberfest bashes for 25 years, so we reckon they're pretty good at it by now.
Soak up the atmosphere at award-winning Brauhaus with a spectacular line-up of fun from October 3 to 13.
The party might already be in full swing, but there's still plenty of time to enjoy lots of dancing, games, music, food and beverages before it ends for another year.
Enjoy traditional German sausages, specialities from the grill, homemade pretzels and more.
German brews are sold by the litre and half-litre in addition to grape beverages, mixed drinks and the rest.
Free (general entry, minimum spend of Dhs100). Oct 3-13, 6pm to late. Beach Rotana, 10th Street, Al Zahiya Area, Abu Dhabi (02 697 9011).
Good things come in pairs at Heroes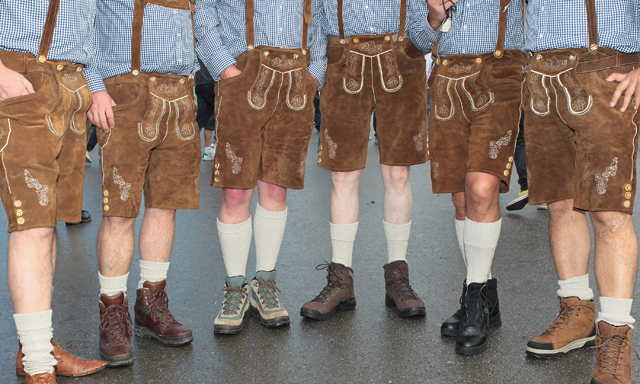 You would expect one of the capital's top sports bars to embrace Oktoberfest with all their might, right?
And you would be correct, with a nifty little deal to fill your bellies not just for a few days, but all month.
From 12pm to 11pm every day throughout October, you can grab yourself a traditional German meal and pair it with some hops for Dhs120.
If Heroes isn't for you, you can get the same deal at fellow Crowne Plaza Abu Dhabi hotspot Level Lounge.
Dhs120. Daily 12pm-11pm. Crowne Plaza Abu Dhabi, Sheikh Hamdan Street, Al Markaziya, Abu Dhabi (02 616 6166) .
Fun in the sun at Westin Abu Dhabi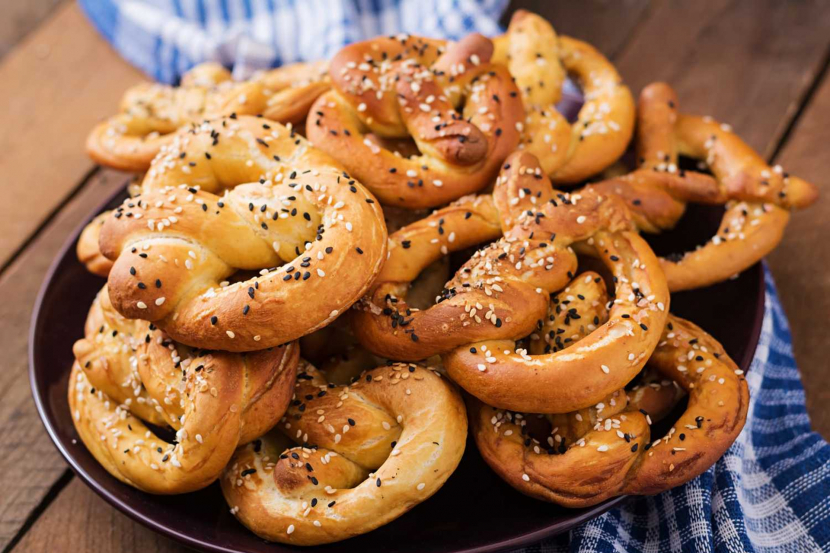 Few places in the world can enjoy guaranteed sunshine in a picturesque setting in the middle of October.
But this is Abu Dhabi we're talking about, and the Westin Abu Dhabi Golf Resort and Spa is as good a place to get into the Oktoberfest spirit as any.
Their big outdoor lawn will play host to not one but two bumper weekends of festivities, across October 11-12 and October 18-19.
Guests will enjoy German hops, traditional bratwursts, rotisserie chickens, freshly-baked pretzels, gingerbread hearts and apple strudels.
While a tub-thumping oompah band will provide the music to make you wish you were German after all.
Dhs50 (early bird general entry tickets), Dhs95 (general entry, includes one beverage). Oct 11-12, Oct 18-19, 5pm-2am. Westin Abu Dhabi Golf Resort and Spa, Sas Al Nakhl (02 616 9999).
Make a splash at Le Meridien Abu Dhabi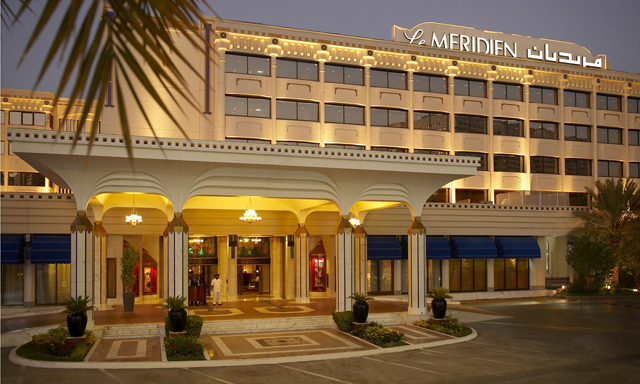 What's the one thing that could make Oktoberfest better in Abu Dhabi?
A giant pool party, of course.
And that's exactly what you'll get at Le Meridien Abu Dhabi, where they're offering all the usual festival fun alongside a splashtastic pool party.
On October 18 and 19, the hotel's pool and garden will be transformed into a Bavarian wonderland, with more amazing food, drinks and live music than you could shake a big bratwurst at.
Enjoy two nights of oompah music with German brass band trio Münchner Buam flying in to provide the soundtrack to a weekend of fun.
And you can feast on an unlimited banquet of favourites such as crunchy pretzels, sauerkraut, homemade sausages, mouth-watering potato salad and more for Dhs130.
Free (general entry), Dhs130 (German buffet). Oct 18-19, 7pm to late. Le Meridien Abu Dhabi, Tourist Club Area, Abu Dhabi (02 644 6666).
Celebrate in style with Crowne Plaza Yas Island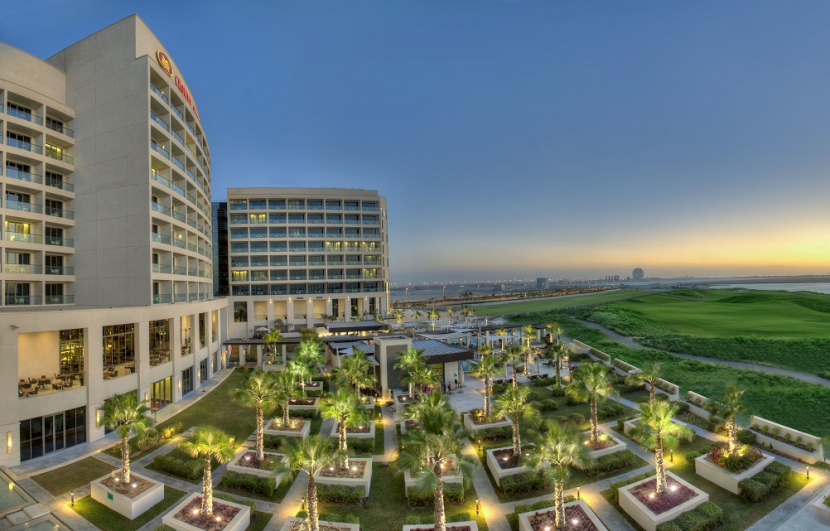 This year, Crowne Plaza Yas Island is playing the ultimate host with a list of events longer than a one-metre Bratwurst sausage.
The Yas Island hotel's sixth annual Oktoberfest celebrations will be bigger and better than ever before.
du Forum is the place to be on October 4 and 5 as live band Münchner Gaudiblosn makes its way from Munich to kick-start a weekend of action-packed activities.
They'll belt out the best of German pop, folk and traditional music and guests are encouraged to join them on stage for their 'Bavarian Olympics' bash, with yodelling and mug-lifting among the competitions on offer.
Head down after work and you should arrive in time for the fun commencing at 7pm, just make sure you're prepared for an unforgettable night as the party goes on until 2am.
Then grab a good night's sleep before making your way back for an unmissable Friday brunch from 12.30pm to 4pm.
Expect all your favourite brunch dishes, with a few German treats thrown in for good measure.
There's no time to rest though, as the party restarts for non-brunchers at 4pm with a bumper schedule taking the action all the way to 2am once more.
Oktoberfest 2018: Dhs199 (general admission Thursday with Dhs100 cashback), Dhs199 general admission Friday with Dhs150 cashback), Dhs350 (Friday brunch), Dhs89 (kids aged six-12). October 4-5. Du Forum, Yas Island (02 656 3052).
Oktoberfest room packages: Dhs549 (superior room with Oktoberfest night party ticket and Dhs150 cashback), Dhs700 (superior room with Oktoberfest Friday brunch ticket). Crowne Plaza Yas Island, Yas Island (02 656 3053).
Party in the Park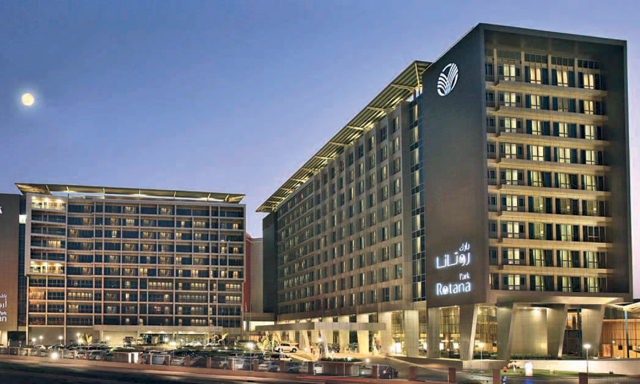 Khalifa Park hotspot Park Rotana will see out the month in style with a mega five-day Oktoberfest bash of its own.
Home to our reigning Abu Dhabi pub of the year, Cooper's, the hotel will make the most of its cool Park Garden outdoor area as the centrepiece of the festivities.
A live German band will set the scene for a whole week of fun from 5pm to late across October 23 to 27.
There'll be lots of games and entertainment, as well as a selection of hops and a wide-ranging menu of traditional German bites.
Choose from a range of meats from the grill, as well as the likes of fried sausages, sirloin steak and a mouth-watering chocolate custard.
Dhs100 (minimum spend). October 23-27, 5pm onwards. Park Rotana, Khalifa Park (800 7744).
Be the first to get all the latest Abu Dhabi news, reviews and deals into your inbox by signing up to our free
newsletter
,
click here to sign up
.