You know what? Time really does fly when you are having fun.
All too often you end up on a memorable night out only for the feel-good vibes to be brought to a shuddering halt by the call for last orders.
But while Cinderella had to be home before midnight or risk her carriage being turned into a pumpkin, you will still be able to flag down a taxi in Abu Dhabi if you keep the party going a few hours longer.
So, for those moments when heading home at midnight just doesn't feel like an option, these are the best venues to seek out in the capital.
Appaloosa
You can let loose at Appaloosa.
The sophisticated sports bar is happy to go deep into extra time each and every day of the week, with the doors staying wide open until 3am.
Whether you can stay wide awake until then is another matter. With its light and bright atmosphere, funky food menu and good range of beverages, you will be kept well entertained.
You can even have a little tour of the Marriott Hotel Al Forsan's roster of restaurants and bars, including classy Couture Lounge, which also stays open for business until 1am.
Open daily noon-3am. Marriott Hotel Al Forsan, Al Forsan International Sports Resort, Khalifa City (02 201 4000).
Blu Sky Lounge & Grill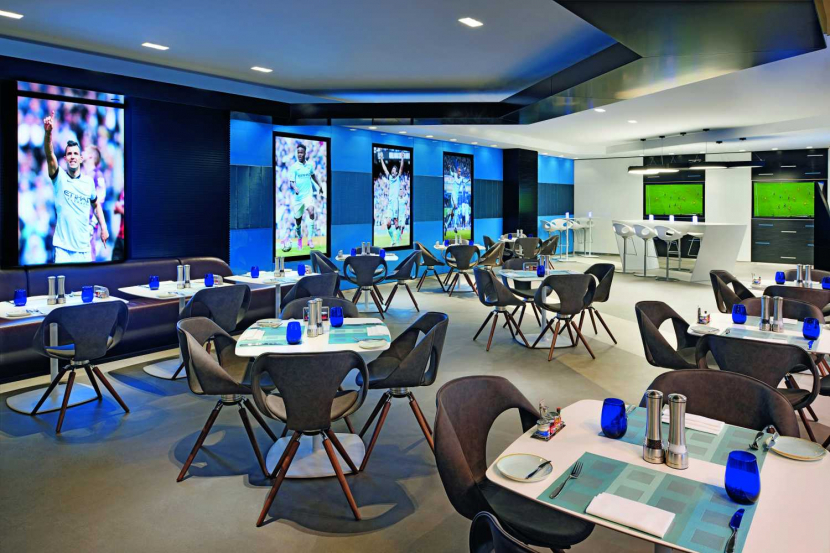 The Blu Sky isn't quite the limit to how long you can stay out for, but you can really make the most of a good night out here.
The lively Southern Sun Abu Dhabi spot has plenty to keep you entertained throughout your stay, with live sport on a bank of screens, a wide selection of beverages and plenty of good pub grub.
Enjoy the Blu Sky at night – and into the early morning.
Open Sun-Thu 3pm-3am, Fri-Sat noon-3am. Southern Sun Abu Dhabi, Al Zahiyah
(02 818 4888).
Empire Yas Bar

It opened as a nightclub in 2017 but has recently had a bit of a rethink and is going for more of a bar vibe now.
Either way, it's still open until 3am and still has brilliant deals and entertainment throughout the week to make any visit a memorable occasion.
This is a night spot you just need to tick off your social bucket list in Abu Dhabi.
Open daily 10pm-3am. Yas Viceroy Abu Dhabi, Yas Island (050 501 5052).
Heroes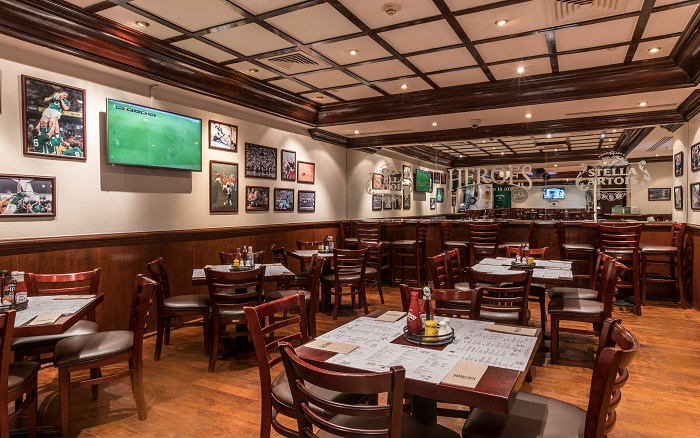 Bonnie Tyler had it right. You can hold out at Heroes until the morning light.
Okay, that might not be the exact lyrics, but it's close enough.
This Brit-style venue, nestled away deep in the basement of the Crowne Plaza Abu Dhabi, serves up brilliant entertainment all the way until 4am (the only bar in town open this late, or early depending on your view).
The warm and friendly bar always strikes a chord with music lovers, with award-winning house band The International Playboys regularly taking centre stage.
Make sure to slip on your comfiest dance shoes as it's likely this is going to a long one.
Open daily noon-4am. Crowne Plaza Abu Dhabi, Sheikh Hamdan bin Mohammed Street (02 616 6132).

Iris Yas island
They know how to party down in Lebanon, so it is no surprise that Beirut-inspired bar Iris keeps going strong long after the clock strikes midnight.
The swanky Yas Marina bar and terrace is a magnet for the capital's trendy set, thanks to its funky atmosphere, line-up of quality DJs and sophisticated menu of food and drinks.
You can easily go on a fun bar hop in Yas Island and Iris is a fine choice for your last stop.
Open daily 6pm-3am. Yas Marina, Yas Island (055 160 5636).
Jazz Bar & Dining
If you fancy switching up your usual late-night routine, then jazz things up at this well-established Hilton Abu Dhabi spot.
Music lovers can be serenaded by soothing sounds from new resident band Blakk Velvet, a five-piece band with a great collection of blues, soul, dance and jazz tunes.
If you are in the mood to left the evening unwind at a more leisurely pace, this is the place for you. Jazz club, nice ('90s comedy reference for you).
Open Sun-Fri 7pm-2am. Hilton Abu Dhabi, Corniche Road West (02 681 1900).
McGettigan's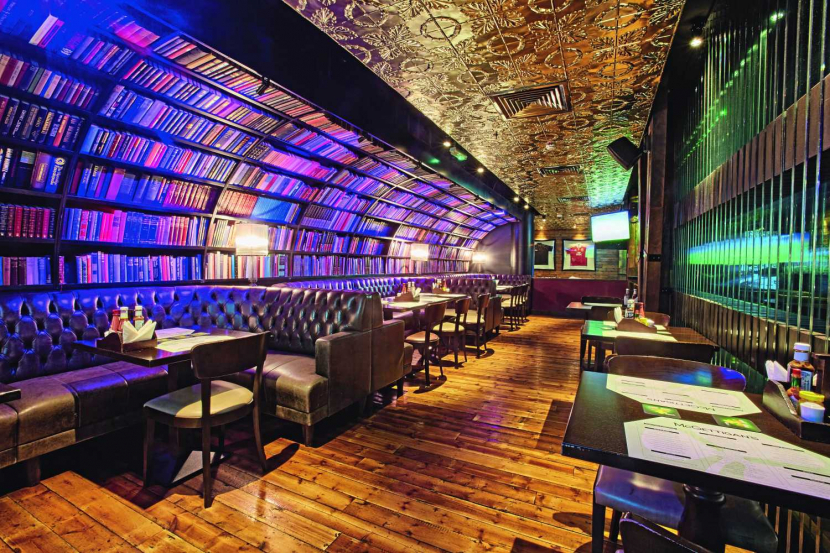 Irish eyes may be a little bit sleepy at closing time, as this place always rocks on until the wee, small hours.
You will get plenty of help to stave off any foolhardy thoughts about an early night at one of the capital's liveliest venues.
Enjoy seriously good craic, brilliant live music and a top selection of bar bites and beverages to throw in for good measure.
Open Sun-Wed 3pm-3am; Thu-Sat noon-3am. Al Raha Beach Hotel & Resort, Channel Street (02 652 4333).
PJ O'Reilly's
You can live the life of O'Reilly here, so don't even think about slinking off early to get in your PJ's.
The Irish haunt marked it's 25th anniversary this year, no mean feat in an ever-changing nightlife scene in the capital.
There is no super secret to its success, a communal vibe, hearty food and a wide selection of drinks make this a great spot to catch up with friends and put the world the right as night gives way to a brand new day.
Open Sat-Wed noon-2am; Thu-Fri noon-3am. Le Royal Méridien Abu Dhabi, Sheikh Khalifa Street (800 101 101).
Porters English Pub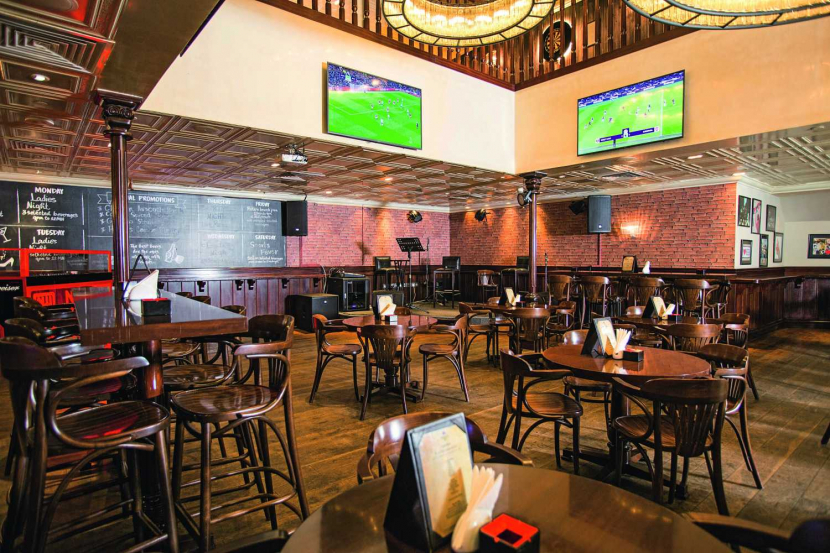 It's all too easy to romanticise the idea of the traditional English pub.
But Porters has plenty of its best qualities – a rip-roaring atmosphere, tasty food, live music (it just won our Best Live Music Venue award) and a warm welcome from staff and punters alike – with the added bonus you don't have to put up with the English weather.
If you do decide to make Porters your port of call for an extended stint, make sure to check out the crowd-pleasing seven-piece resident band, YFY.
If you are in the mood to let your hair down with a bunch of pals, then look no further.
Open daily noon-3am. Grand Millennium Al Wahda, Hazza Bin Zayed Street (02 495 3936).
Ray's Bar
Let's be honest, once you've spent time going up 62 floors in a lift you'll want to hang around for a bit.
The plush mixed drinks bar up high on the 62nd floor of the glittering Jumeirah at Etihad Towers is certainly an experience to savour.
It is the perfect setting for a glitzy night out when you're aiming to impress, thanks to its cool décor, stunning views of the twinkling lights of the city skyline and brilliant beats from resident DJs.
Open daily 5pm-3am. Jumeirah at Etihad Towers, Corniche Road West (02 811 5666).
Stars 'N' Bars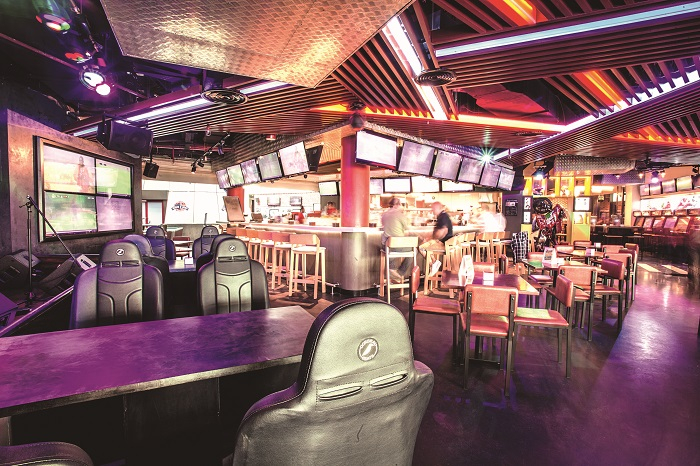 Stars 'N' Bars has been a shining light in the thriving Yas Marina nightlife scene for years – and it is easy to see why.
Loads of screens to watch sport, live music, karaoke and even a row of old-school arcade games to play.
It's a dream combination that never fails to deliver. Yas Marina is the entertainment district from which you never want to make an early exit – and why should you?
There is even a brand new food menu to enjoy qith your drinks, games and sport. What is stopping you?
Open daily 11.30am-3am. Yas Marina, Yas Island (02 565 0101).
Trader Vic's
This ever-popular old-stager based in the Beach Rotana is one of those bars that you really warm to the longer you stay.
The exotic Polynesian-themed venue, which recently celebrated its 24th anniversary, continues to be a smash hit thanks to its colourful collection of mixed drinks, chilled out vibes and quirky décor – including a big old canoe hanging from the ceiling.
It has become a bit of an institution in Abu Dhabi and there is plenty of well-earned goodwill among residents for this place.
So why not pay this veteran a visit and stay a while?
Open Sat-Wed 5pm-2am; Thu-Fri 5pm-3am. Beach Rotana Abu Dhabi, Al Zahiyah (02 697 9000).
Y Bar
This cool, cavern-like bar is a top place to pull up a stool and while away a few hours.
Based in the Yas Island Rotana, Y Bar is a prime venue to catch up on some sport or unwind with a group of friends.
Kids are welcome here until 10pm, but if you want to leave the family at home (or just don't have one) and keep up the good times rolling for a bit longer, the bar is open until 2am during the week and 3am at the weekend. Y Bar, why not?
Sat-Wed noon-2am; Thu-Fri noon-3am. Yas Island Rotana, Yas Island (02 656 4000).
Club Land
Hysteria
Arabia meets England at this raging party spot. Regular English and Arabian-themed nights are held at the Hilton Capital Grand venue, which has made a big impact on the Abu Dhabi scene since its launch at the end of 2016.
If you love to dance, then head down to Hysteria.
Open daily 10pm-3.30am. Hilton Capital Grand, Sheikh Rashid bin Saeed Al Maktoum Street (054 444 7841).
MAD on yas island
The super club is one of the hottest attractions in the city.
A galaxy of musical superstars – such as Jason Derulo, Rita Ora and Sean Paul – have filled the largest indoor club in the UAE.
It's not just the big names that attract the revellers, either, with a line-up of talented DJs wowing crowds each and every week. If you haven't gone to MAD yet, now's the time.
Open Thu-Fri 11pm-3.30am. Leisure Drive, Yas Island (055 834 6262).
Be the first to get all the latest Abu Dhabi news, reviews and deals into your inbox by signing up to our free
newsletter
,
click here to sign up
.