Abu Dhabi is a city rich in heritage, exciting adventures and cultural attractions that draw in millions of tourist from around the world.

While the iconic Sheikh Zayed Grand Mosque may be the first thing that comes to mind when sightseeing in the capital (and rightly so), there are plenty of other breath-taking spots that deserve a visit.

So to help you plan your itinerary, here are the best Abu Dhabi tourist attractions to check out…

Al Ain Oasis
If you're looking to enjoy a cultural experience that feels a world away from a busy city then this is the one to visit. The 3,000 acre oasis is jam-packed with 147,000 palm trees and has been a UNESCO World Heritage Site since 2011. You can see how early inhabitants in the region created irrigation systems and a steady water supply to combat the intense heat of the desert. Plus, it makes for some amazing Instagram shots too.
Free entry. Sat-Thu 9am-4pm; Fri 2pm-4.30pm, Hessa Bint Mohammed Street, Al Ain, visitalain.ae.
Al-Meraikhi Old House
It's one of the UAE's oldest buildings and as well as being a fantastic photo opportunity it offers a real glimpse into the past. Historically the building was the home of a Mohammed Bin Hassim Al-Meraikhi, a pearl diver, and there's nothing else quite like it in the emirate. You'll have to get the ferry across to Dalma Island to visit and it's not always open but if you fancy a day trip and are interested in local culture this should be on your to do list.
Free. Dalma Island. Ferry times vary. Visit: dalmaisland.com.
Al Wathba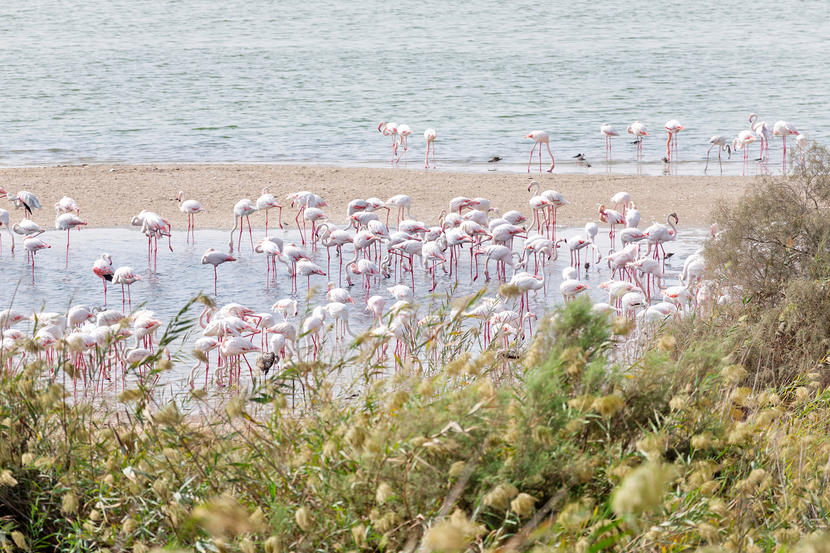 Head to the UNESCO site Al Wathba Wetland Reserve and you'll not only get the chance to check out a cool natural wetland but also see some great wildlife. Flamingos have made the site their home and while they like to migrate, you can catch colonies (or flamboyances) of the birds at the site relaxing in the water. Don't worry, you'll spot them easily, they're bright pink after all. Plus a new observation tower is being built at the site so soon you'll be able to get an even greater vantage point. The wetlands are still closed for the summer but are set to re-open very soon. Watch this space.
www.ead.ae.
Emirates National Auto Museum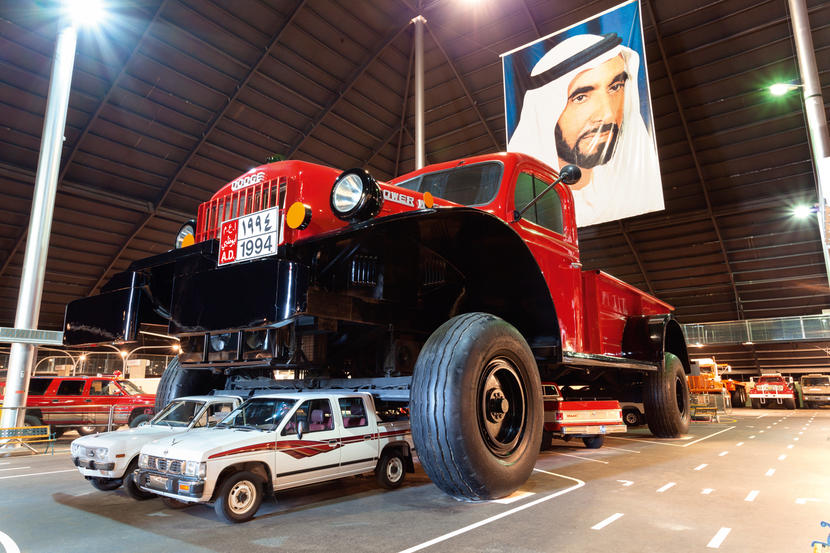 One of the quirkier museums anywhere in the UAE, the Emirates National Auto Museum has a collection of 200 vehicles owned by HH Sheikh Hamad Bin Hamdan Al Nahyan. Among several highlights, there's the world's largest truck.
Dhs50. Open daily 9am-5pm. Drive South from Abu Dhabi on Abu Dhabi-Liwa Road (055 749 2155).
Emirates Palace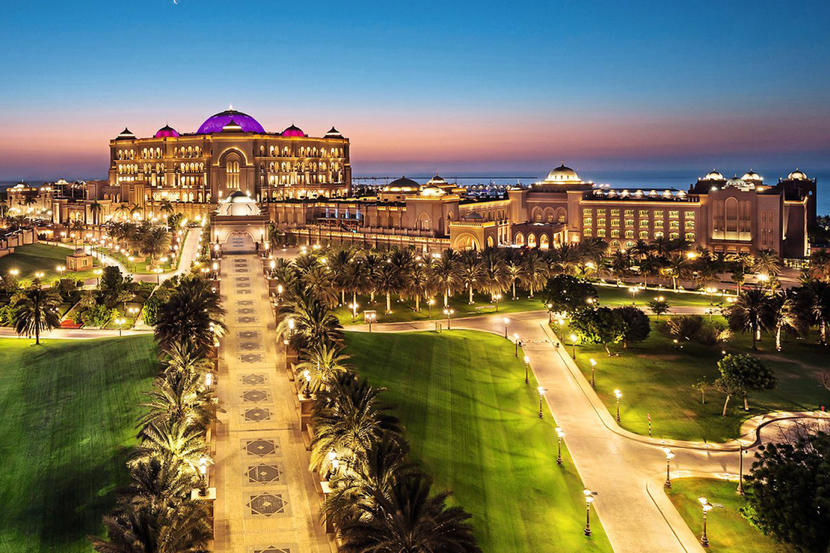 It's lavish, it's grand and it's incredibly gold. Emirates Palace is iconic in this part of the world and if you've ever visited it's easy to see why. The massive hotel is super impressive and the swathes of tourists pouring in every day are testament to that. You can get some great shots of the Abu Dhabi skyline from the entrance or look at the incredible interior and top up your Instagram feed. We've all done it, don't worry.
Corniche West (02 690 9000).
The Empty Quarter
Have you forgotten we live in a desert? When you drive south of Abu Dhabi you'll soon remember. If you've been on Instagram and seen those snaps of dunes spreading as far as the eye can see well the good news is that these picturesque scenes are right on your doorstep. The Liwa desert is a sprawling landscape and it isn't for the faint-hearted. If you're going off road, things can get rough and ready and should you be going dune bashing make sure you prepare and don't bite off more than you can chew. Throw a few tents and sleeping bags in the back and you can even spend a night under the stars but remember to bring water, not to travel alone and leave nature the way you found it. We'd all like to enjoy it for many years to come, thank you very much.
Set your GPS for 22.974905, 53.785472 and explore.
The Founder's Memorial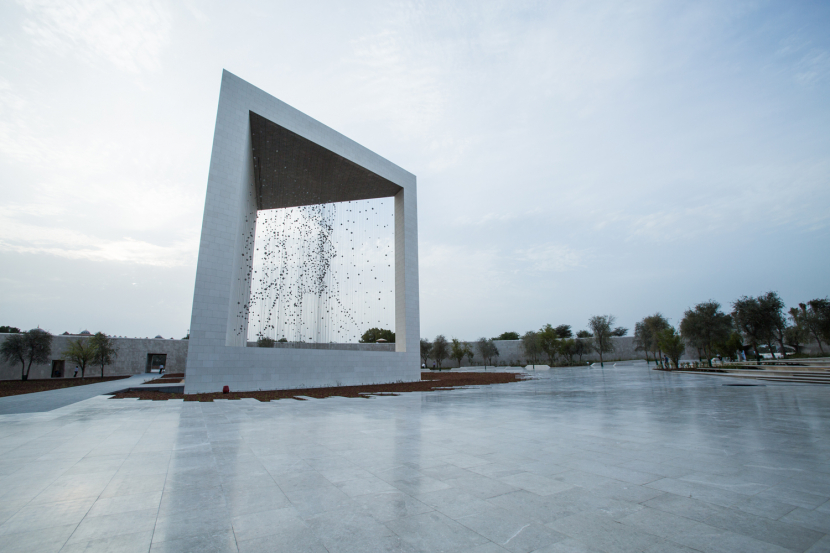 There are many great places to watch the sun set in the city but The Founder's Memorial is truly special. As night descends on the city, The Constellation, an artwork and memorial to the late Sheikh Zayed, lights up. Standing 30m tall and using 1,327 geometric shapes, the installation projects a portrait of Sheikh Zayed out into the night and it's brilliant to watch. Plus, the site won at the CODA (Collaboration of Design + Art) awards last year in the Institutional category, so you know it's pretty amazing.
Open daily 9am-10pm. Corniche West, www.thefoundersmemorial.ae.
Liwa Forts and Oasis
If seeing something that's off the beaten track is what you're after then set course for Liwa Forts. Located near Liwa Oasis, which is also worth seeking out, these forts, constructed by Bedouin tribes in the 19th and 20th centuries, were built to protect their most treasure resource: water. These are not an official tourist destination don't expect a gift shop, a guide or resources, just check them out, take your pictures and make sure to leave them as you found them for the next person to explore. There are at least five forts to explore along the road including Al Jabbanah Fort, Attab Fort, Mezair'ah Fort, Dhafeer Fort and Qutuf Fort.
Head towards Hamim and set your GPS for 23 07 60.00, 53 45 59.99
Louvre Abu Dhabi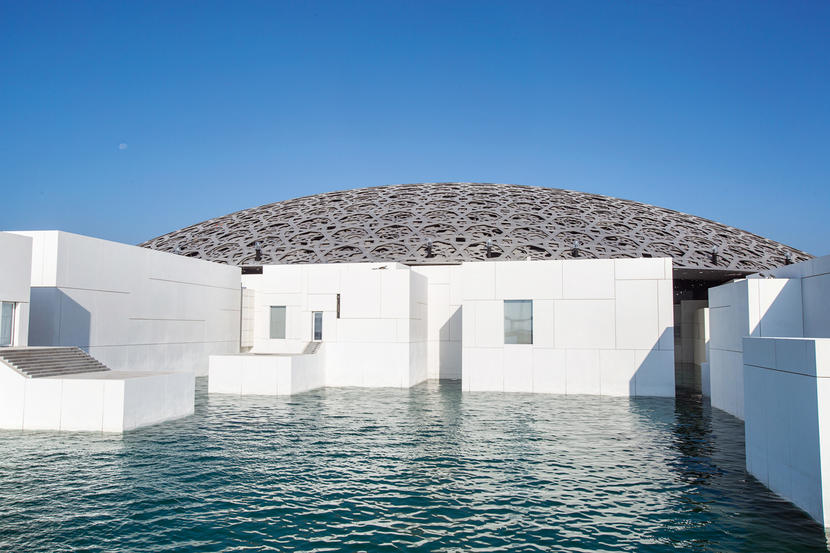 Louvre Abu Dhabi has become one of the most popular tourism destinations in the region and we're sure you've already added to your list of things to do with visitors when they come to town. If you've still never been, we'd be surprised, as there is so much to see and do from amazing exhibits and changing exhibitions, to activities, events and even film screenings, too.
Museum entry Dhs63 (adults), Dhs31.5 (ages 13-22), free (under 13). Oct 30-Feb 18. Louvre Abu Dhabi, Saadiyat Island, www.louvreabudhabi.ae (600 565 566).
Sheikh Zayed Grand Mosque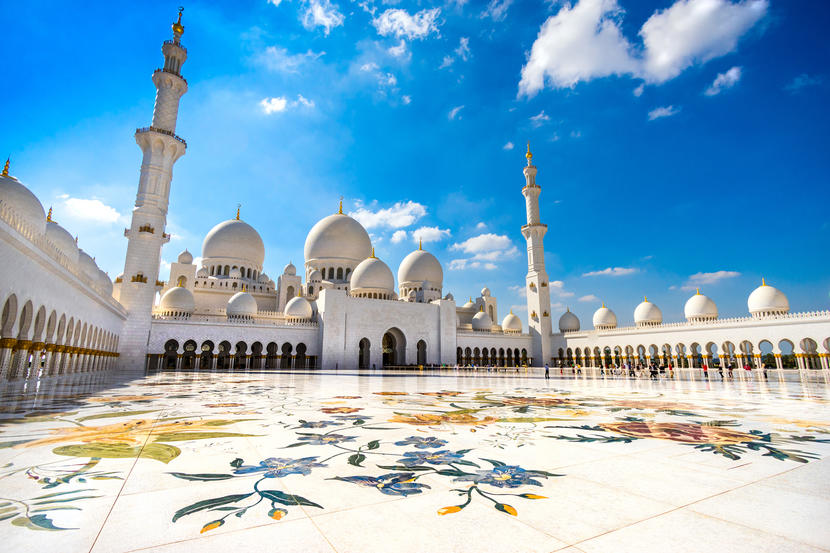 Did you even go to Abu Dhabi if you didn't visit Sheikh Zayed Grand Mosque? It's stunning, it's one of the most iconic structures in the region and with 82 domes, 1,000 columns, 24-karat gold chandeliers and the world's largest hand-knotted carpet it's a masterclass in craftsmanship and architecture. Just remember to be respectful, dress conservatively and to get those brilliant snaps for social media.
Open Sat-Thu 9am-10pm; Fri 4.30-10pm. Sheikh Rashid Bin Saeed Street (02 419 1919).
Qasr Al Watan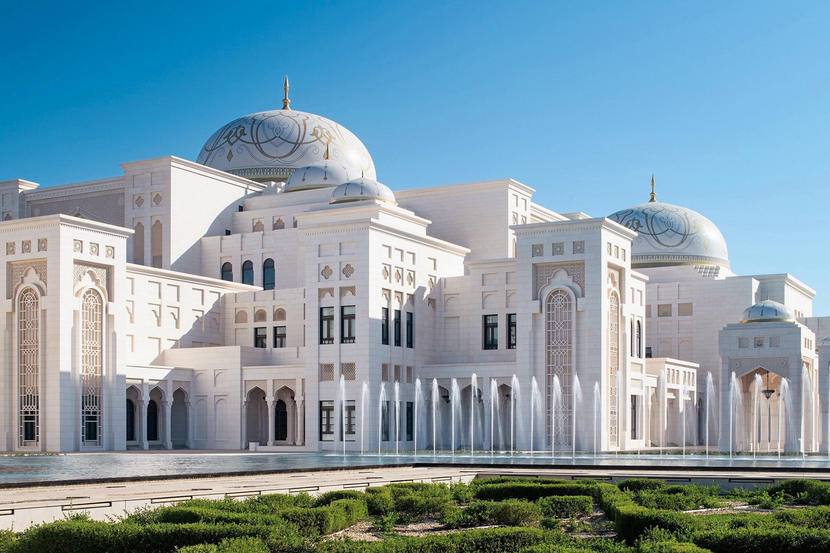 The stunning Qasr Al Watan, part of the Presidential Palace, has opened its doors to the public for daily tours. A total of 149,000 unique pieces of silver, crystal and china were used in the construction of the palace that was completed in 2017. Visitors are able to explore a host of facilities and attractions during their visit including the extensive gardens, great hall, library, visitors centre, courtyard and more. Plus, in the evening, a light and sound show projected onto the building's façade reveals the palace's significance to the country's culture and history.
Dhs60 (adults), Dhs30 (children aged four to 17), free for kids under four. Daily 10am-8pm. Corniche West www.qasralwatan.ae.
Be the first to get all the latest Abu Dhabi news, reviews and deals into your inbox by signing up to our free
newsletter
,
click here to sign up
.