1 Catch fish in the Arabian Gulf
Tour operator Captain Tony's operates excursions of many types in Abu Dhabi, including line fishing on inshore waterways. If, like us, you can't help but hum the Jaws theme tune when you're up on deck, the appeal of an early morning or late-afternoon fishing trip is obvious. Throw a few snacks and refreshments in a cooler and see what bites.
Captain Tony's, Yas Marina, Yas Island, www.captaintonys.ae (02 650 7175).
2 Dive for pearls
Is there anything more beautiful than a little pearl? Of all the tiny beauties it may just be the most perfect and that is what guests on this innovative tour will be in search of. The heritage tour includes Arabian hospitality and snacks as well as a demonstration of pearl diving in the mangroves and oyster opening. Finders keepers?
Abu Dhabi Pearl Journey, from Eastern Mangroves promenade, www.adpearljourney.com (02 401 1611).
3 Get up close to The Dubai Fountain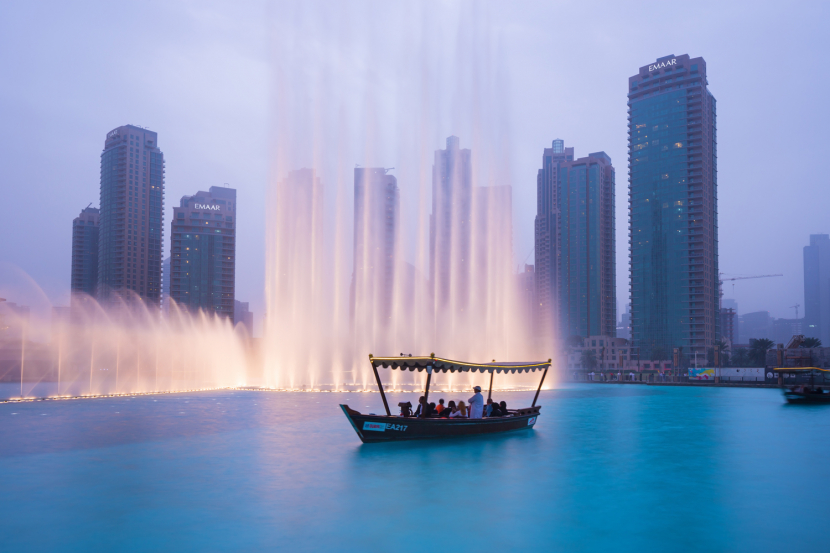 We can all agree that The Dubai Fountain is rather incredible, right? You know, because of all the whooshing, flashing, crescendos and synchronised thrills and all that. Just imagine how good it would be if you could sail up to the fountain on a traditional abra and feel the spray close. Same incredible, better view.
Dubai Fountain Lake Ride, Dubai Mall, Downtown Dubai, www.burjkhalifa.ae (800 28843867).
4 Sail around the Palm
The self-proclaimed "most thrilling sightseeing tour" in Dubai certainly ticks off a lot of incredible landmarks. Tour operator Love Boats departs from the Dubai Marina and takes in all of Palm Jumeirah and the Burj Al Arab before coming back to berth. While the craft is not exactly a millionaire-style yacht you can still fill your camera roll.
Love Boats, Dubai Marina Walk, www.loveboatsuae.com (04 388 9666).
5 See the sunset like never before
Boat specialist Jalboot, which makes and maintains crafts of all shapes and sizes, offers a variety of tours including trips along the Corniche, Yas, Reem and Saadiyat islands, Al Bateen and, well, everywhere. Time it right and you might just get a sunset at a locations such as the Louvre and break your Instagram likes record.
Jalboot, Abu Dhabi Mall, www.jalboot.ae (600 575756).
6 Snorkel off the boat in the East Coast
The East Coast has different views, waters and experiences. It is also, in our book, the best place for a spot of snorkelling in the UAE. Tour operators such as East Coast Tourism have traditional dhows for rent that can take you along the Fujeirah coast to Dibbah. Diving off the side of the Dhow to swim with the fishies before a spot of beach barbecue and, forgive us, a bit of acoustic guitar is among the best experinces to enjoy in the Emirates.
East Coast Tourism, Dibba, Fujeirah, www.uaeeastcoast.com (050 348 9518).
7 Take a tour of Dubai Marina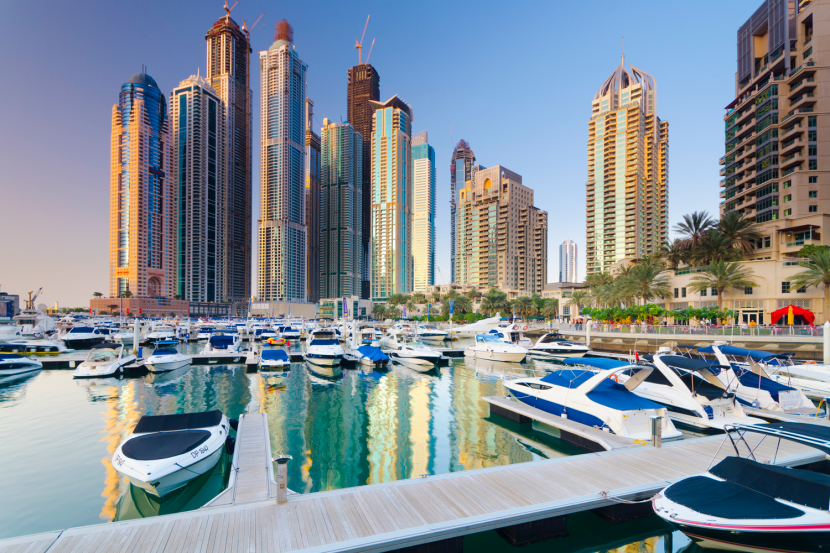 The eponymous Yellow Boats have been offering views cruises at various locations in the UAE for more than ten years and it has many packages and itineraries to experience, from chilled-out pleasure cruises to more exhilarating rib boat rides.
The Yellow Boats, Dubai Marina Walk, www.theyellowboats.com (800 892).
Be the first to get all the latest Abu Dhabi news, reviews and deals into your inbox by signing up to our free
newsletter
,
click here to sign up
.