There's no getting away from it – everyone of us gets excited about the six months between October and March.
All the hot, sweaty summer days fade into distant memory as soon as the temperature cools down and we can head outside again.

One part of Abu Dhabi that is set to come into its own at this time of year is A'l Bahar on the Corniche.
It partly opened just before the summer, meaning there was precious little time to enjoy it, and anyone who did head down was met by a half-finished promenade and dozens of empty units.
Just like 50-degree temperatures, though, that's all in the past and A'l Bahar is now open for business and firing on all cylinders.

Here's our pick of the things to do at the brilliant beachfront locale.
Refresh yourself
If you're in need of a caffeine kick check out Depresso and Cupagahwa for a UAE-style coffee fix, otherwise there's a Tim Horton's. Another local favourite, Filli, is also here for your chai needs should coffee not be your thing. Go for the saffron version and thank us later. It's great value, too.
Have a bite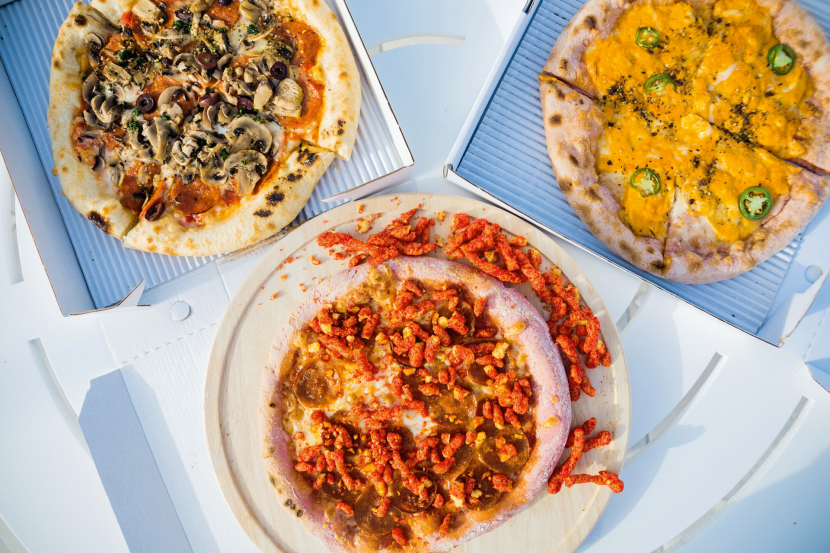 The shipping container food outlets have plenty of variety to please everyone. Local flavours are available from Meshwari, which specialises in falafel, shawarma and manakish. For a more hipster take on the same kind of thing, head to Eat Sol, which is already a massive hit in Sharjah (check out the freakshakes, too).
One of our favourite budget spots, Barbacoa, is the perfect place to try authentic Mexican food, while Casa Latina is another South American vendor (specialising in arepas from Venezuela).

There are pizzas from Margherita, inventive burgers from Stuffed Burger, and flavours of the sea from Urban Seafood, too. You can even sample sashimi on the sand at Miyabi Sushi and fancy sandwiches from Dough.

Anyone interested in staying healthy should probably head to Marl's Organic and Scratch, which serve lighter snacks.
Sweet treats
For many of us, a trip to the seaside wouldn't be complete without an ice cream, but anyone out there used to licking a cone on the windy sands of the UK will get a shock here. Soft serve with a flake is out and fancy tubs of Häagen-Dazs are in. We'll have a butter pecan please. You'll also find Crêpe de Licious for those times you're craving sweet pancakes slathered in Nutella.

They do savoury versions, too, but where's the fun in that? French bakery Pascal Tepper is the place if you want a croissant on the Corniche. Churros Café will be opening soon, too.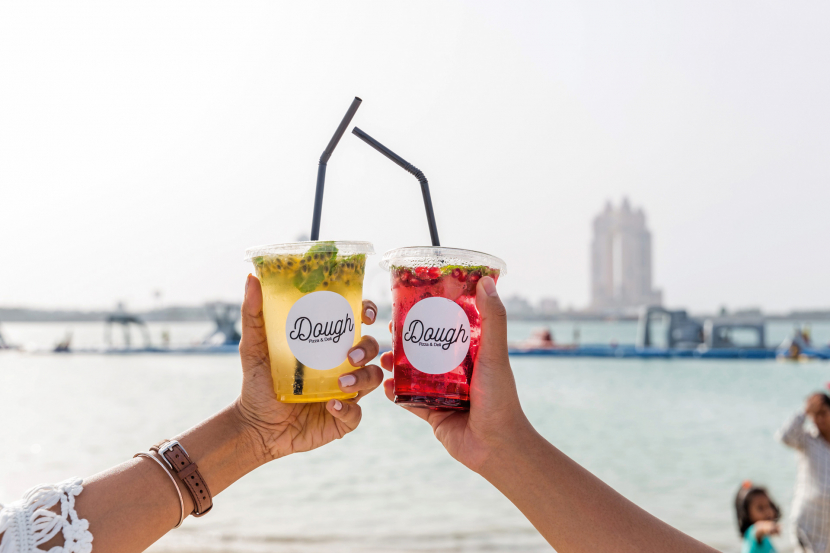 Shop 'til you drop
There are retail outlets at A'l Bahar, too. Buckets and spades are at a premium, however. Instead you can pick up supplements and the like at Dr. Nutrition, sport and leisurewear at Farah Experiences (perfect for the outdoor gym-goers) and gifts and handicrafts at De Madera Gifts. Soon you'll be able to find yourself a new scent at Lovage Perfumes, too.
Market in your diary
Every weekend in November there will also be pop-up markets at A'l Bahar. You'll be able to pick up rugs, jewellery, swimwear, dresses, homeware, shows, bedding, kimonos, skin care products and bamboo T-shirts. Eclectic.
Sporting action
Grab your mates and head down to the beach for a game of basketball, beach volleyball or football. If you don't have any mates, go along anyway as you can always ask to join in with whoever is playing. No-one would dare say no. The pitches can be booked at Fitness by the Shore (but more of that later).
Water lot of fun
One of the main draws of the beach is its proximity to the sea, of course, and there's plenty to get splash happy about here. AquaFun is an inflatable waterpark and obstacle course that's a load of fun. We've tried it out and it's also hard work, but for anyone who's up for a challenge it doesn't get much better. There's also stand-up paddle boarding if you're better at balancing than us, or you could just have a swim.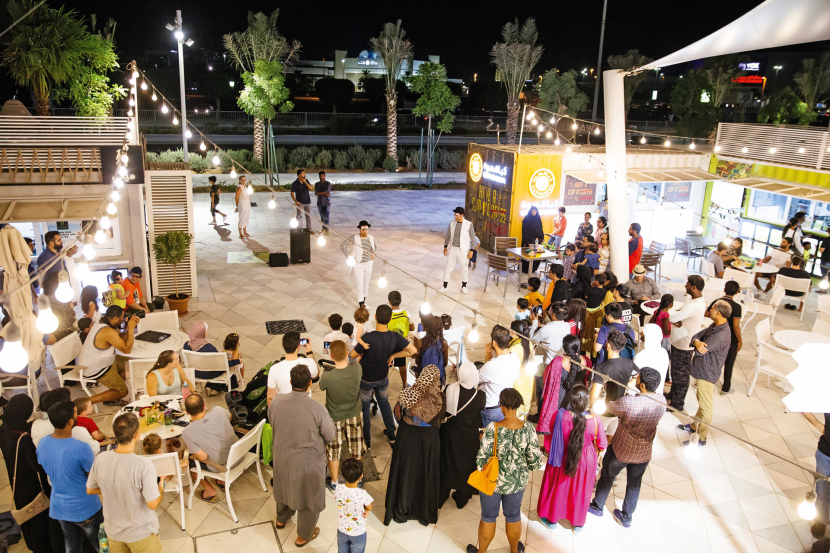 That's sandy!
There's 600m of beautiful beach to enjoy. You can rent a sun lounger and umbrella for Dhs30 per day (Dhs50 is you want to add in a spot of paddle boarding).
Fun for the family
Kids will be kept busy by the play area or the attractions (these cost Dhs40 for one ticket, Dhs60 for two or Dhs80 for three), which include a bungee trampoline, human gyroscope, zip line, and more. There's also a container with arcade games inside and street performers and live entertainment every weekend evening.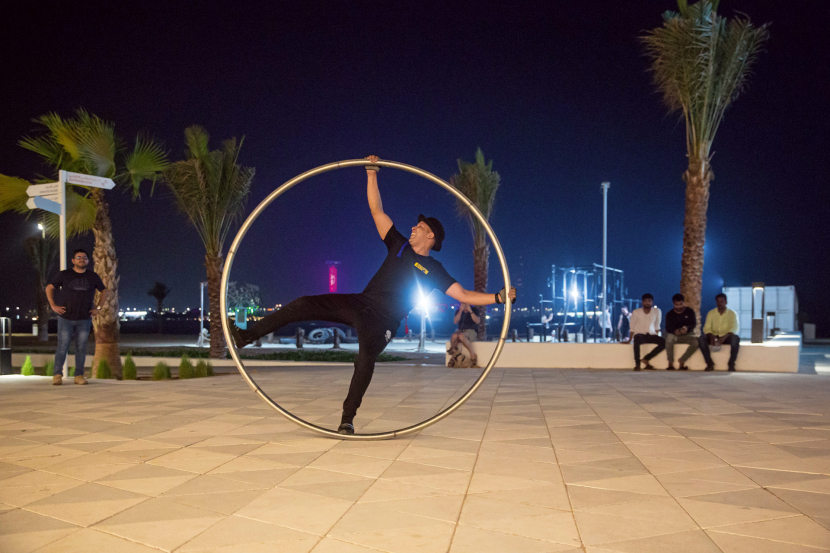 Keep fit
Who doesn't want to work out at the beach? Fitness by the Shore, which is managed by Haddin's Gym, has a range of fitness classes and runs personal training sessions for those who want to go hardcore on the shore. There will also be Bodytree classes held in the Fitness by the Shore area soon, offering outdoor yoga and pilates classes. There's a public outdoor gym in the shade, as well. Beach body, here we come.

The essentials
All of the above is no good if you haven't got the basics right. Thankfully A'l Bahar has men's and women's toilets, shower facilities, prayer rooms, dining areas with AC, seats, solar palm smart trees with USB points and wi-fi coming soon. There's also a valet service from 2pm every day for Dhs35.
Open Sun-Wed 10am-10pm; Thu-Sat 10am-midnight (beach open 7am-sunset, Corniche (opposite Nation Towers), al-bahar.ae.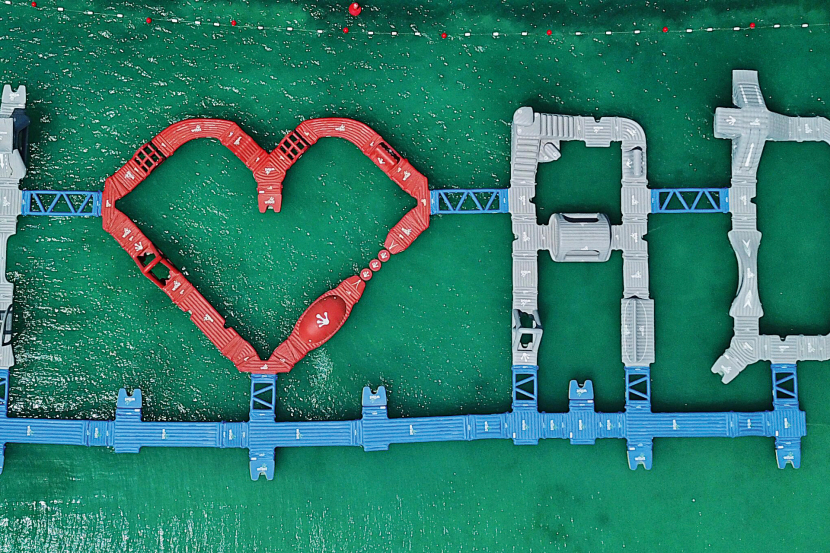 IN NUMBERS
The digits that make A'l Bahar tick

35
The cost of valet parking per day

50
How many dirhams to rent a sunlounger and umbrella for the day and have a go at paddle boarding.

80
What it'll set you back to pay for three attractions, or you could go on the same one three times, obviously.

600
The number of metres of beach running the width of A'l Bahar coastline.
Be the first to get all the latest Abu Dhabi news, reviews and deals into your inbox by signing up to our free
newsletter
,
click here to sign up
.